Your Perfect Wedding Ring
A warm congratulations to all the lovers lucky enough to have received a proposal from their beloved. As you bask in your love and rapture, now is the time to symbolise your union with an exquisite wedding ring. Find that one ring that perfectly portrays the eternal embrace of your fiancé. Embark on your forever in rose gold, platinum or silver. That one special ring is waiting to sparkle and shine just for you two...

The Kotlar legacy is one of elegance, professionalism and innovation. His wedding and engagement rings are some of the most sought-after jewellery pieces in the world. The Criss Cross Artisan Pave Band radiates beauty. Just look how brightly the pink and white diamonds shine!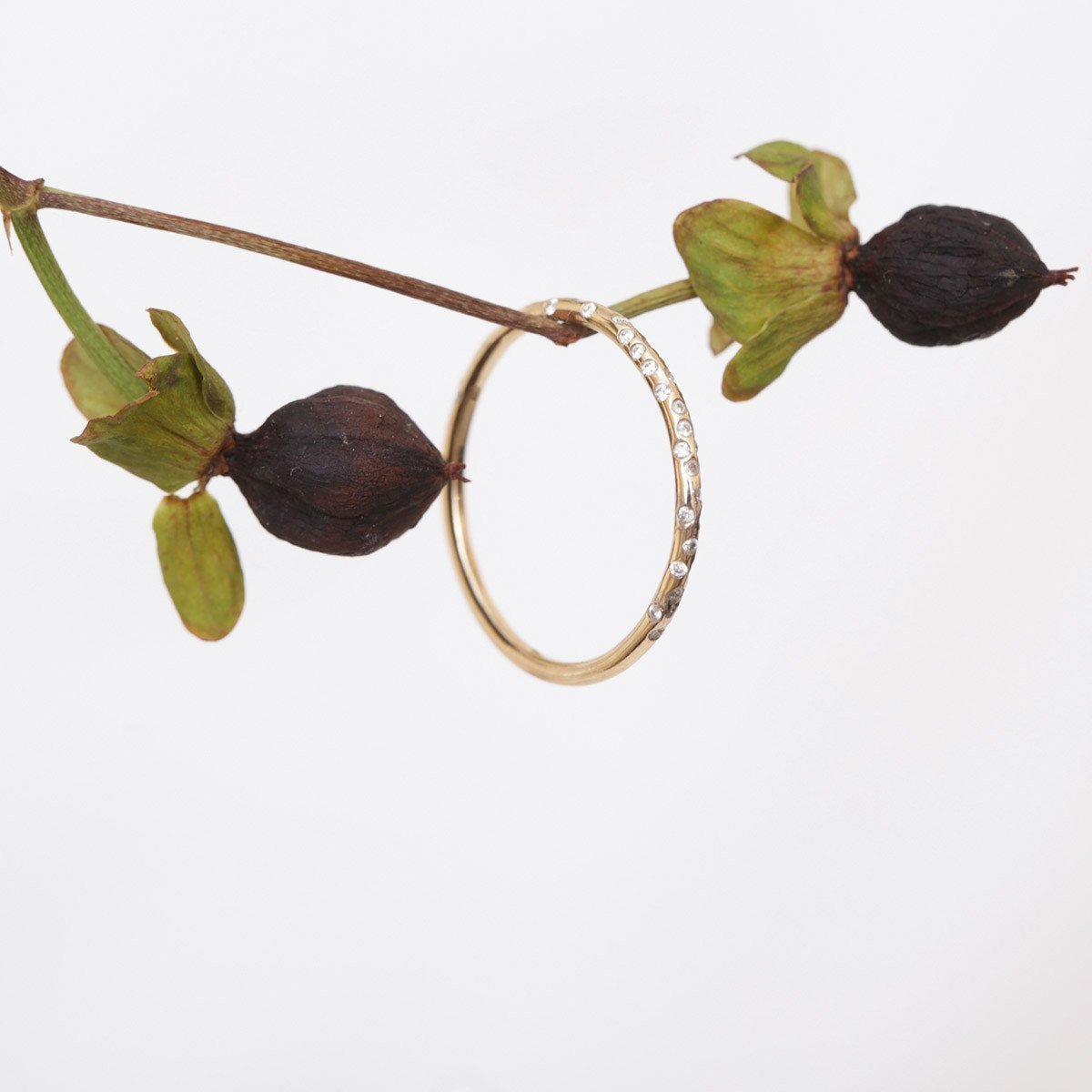 Sometimes simplicity is best. This gorgeous Dew Drop Diamond Eternity Ring is the elegant solution to your wedding ring struggles. The diamonds look as if scattered by Cupid onto the sleek 14kt gold. This ring will magically glitter on your finger as you and your betrothed say those two words that make forever - I do! Rosey West is renowned for their classy pieces designed for the modern woman. Be confident and composed on your wedding day with an understated ring that makes the biggest impact.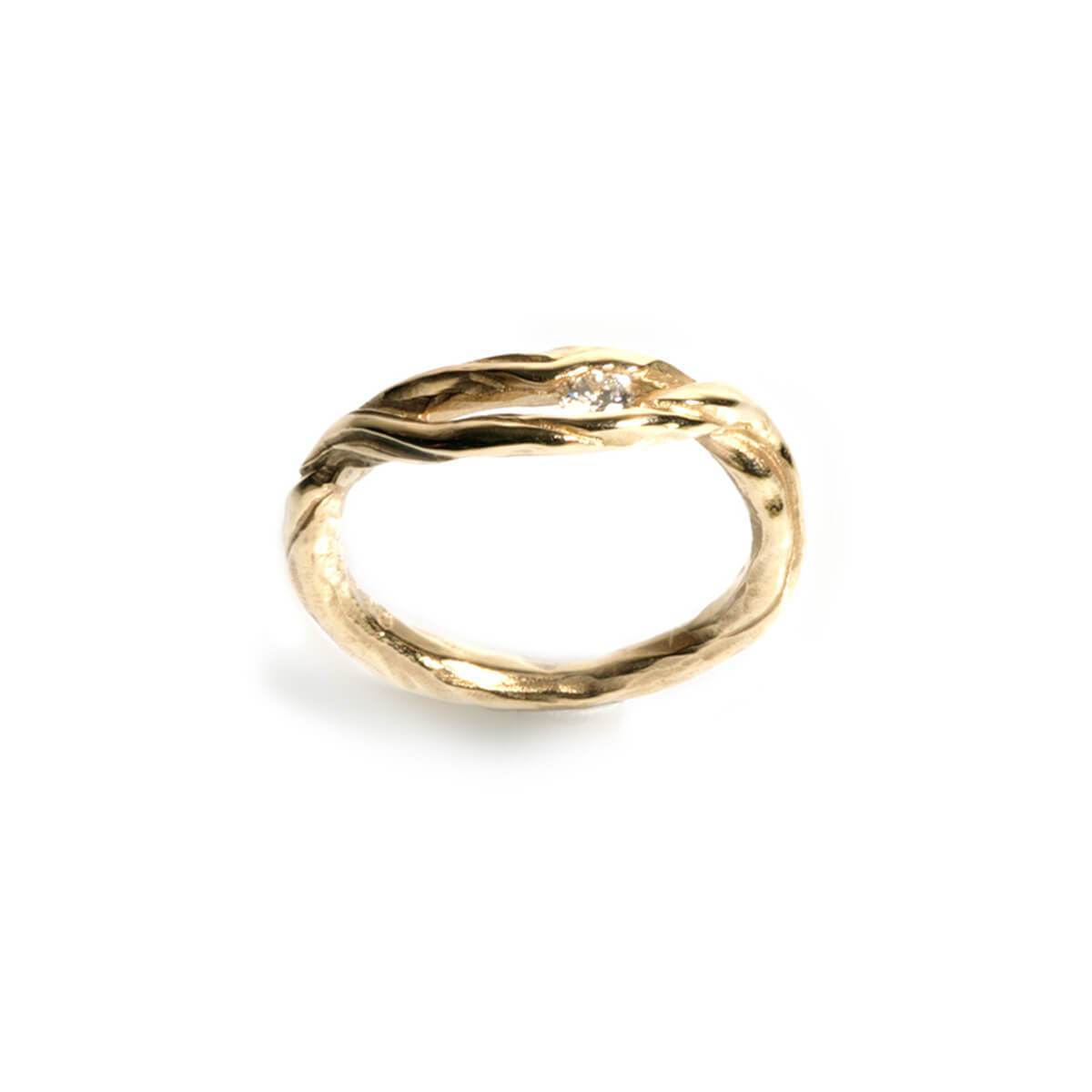 Ed Wilson Jewellery's Gold Driftstone Ring is a unique piece for those whose style resides in the unconventional. Look how the nestled diamond gleams amongst the warm gold band. This ring will slide on your finger like the ebb of an evening wave. Feel the cool gold against your skin, signifying the lifelong promise with the person you love the most. You won't just feel great on the outside, but feel even better within.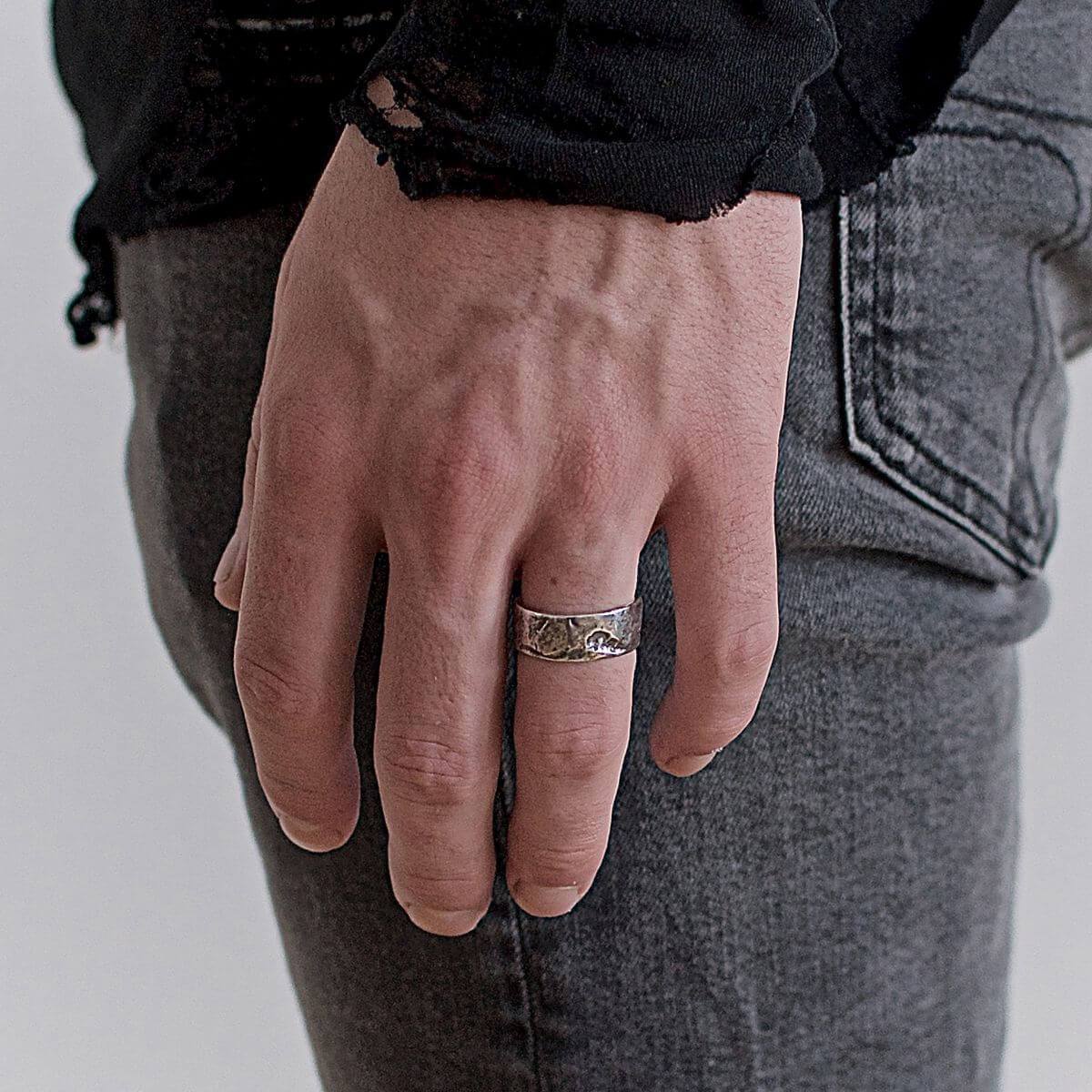 A modern ring for a modern man. Who say's you can't channel a bit of rock and roll on your wedding day? Black Rock Jewel create contemporary jewellery with a rough edge. A textured wedding band exudes style and confidence. Reflect your unique and loving relationship in a ring that will make you smile with each glance.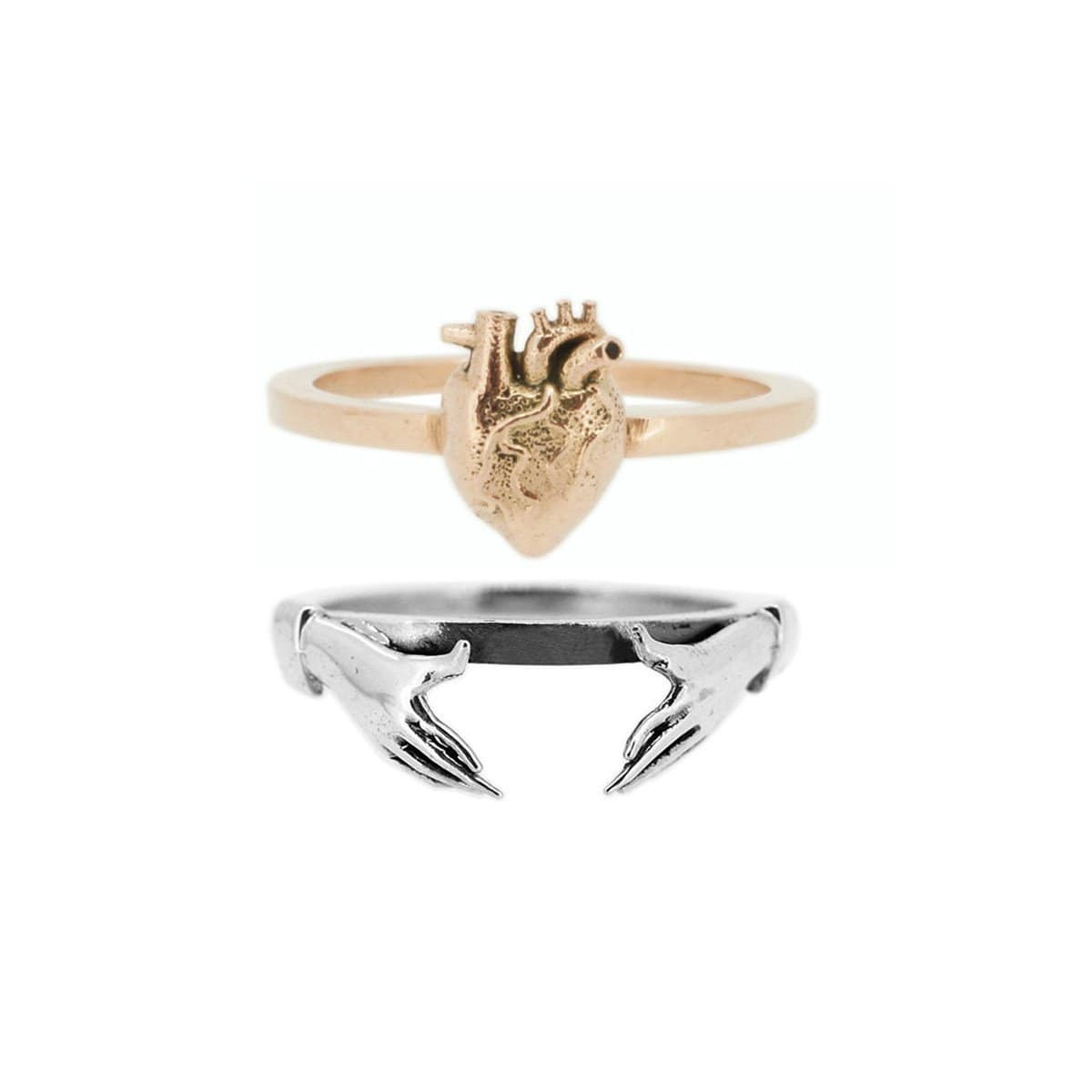 This set of wedding rings is striking, quirky and chic. Whenever you are away from your betrothed, your ring will serve as a constant reminder that someone special holds your heart. Crafted from 9kt gold, the unusual design will spark conversation amongst friends and family. Beam with pride as you and your beloved share two rings that symbolise your eternal union and devotion.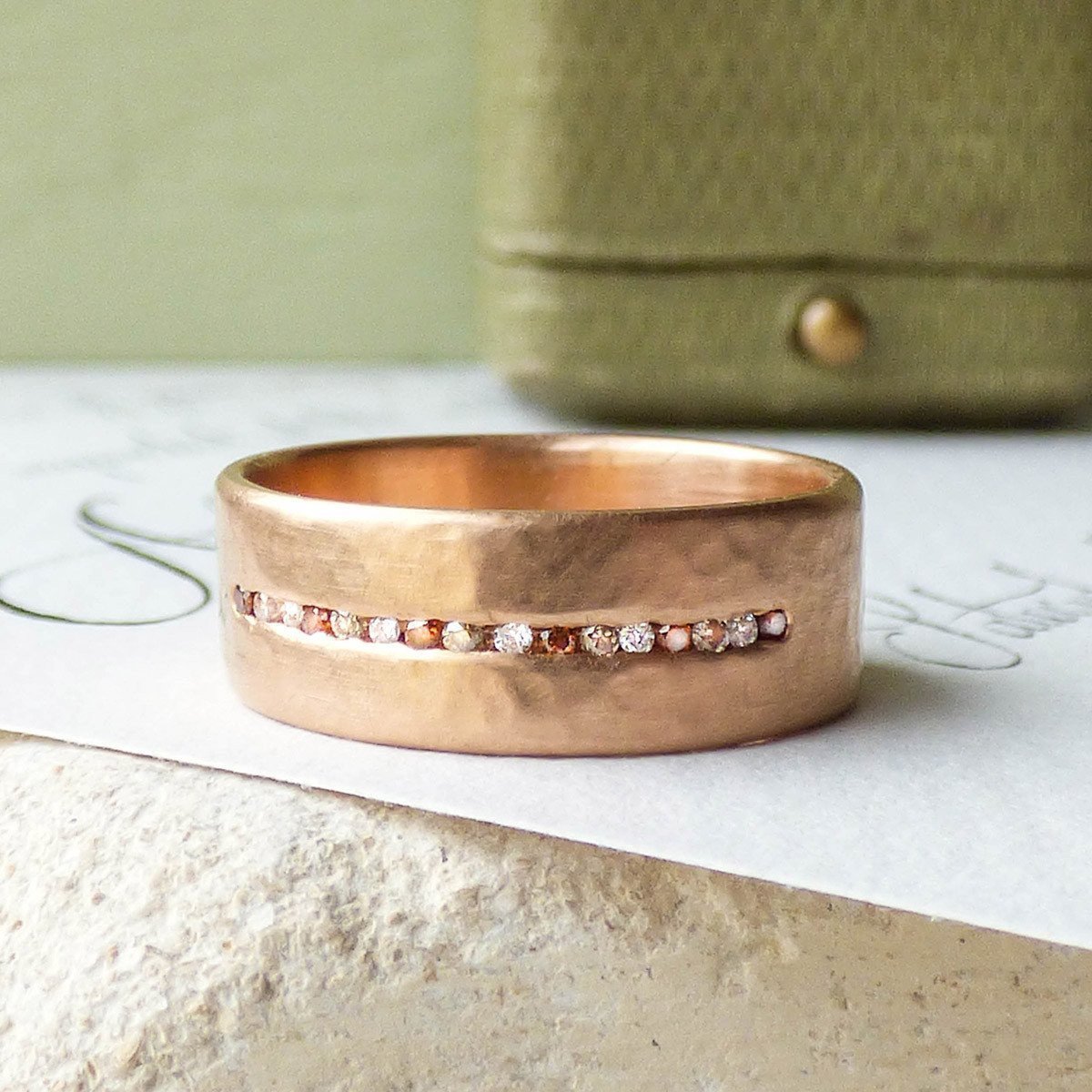 Shakti Ellenwood is renowned for using sustainable and ethical materials. So not only are you receiving the most precious piece of jewellery that you'll treasure forever. But you are also giving something back to the environment and the people who made your dream ring a possibility. The textured surface of the 18kt gold paired with the gleaming diamonds make this a dazzling ring for both you and your partner to wear. Holding your spouses hand with these rings side by side - what picture could be more perfect?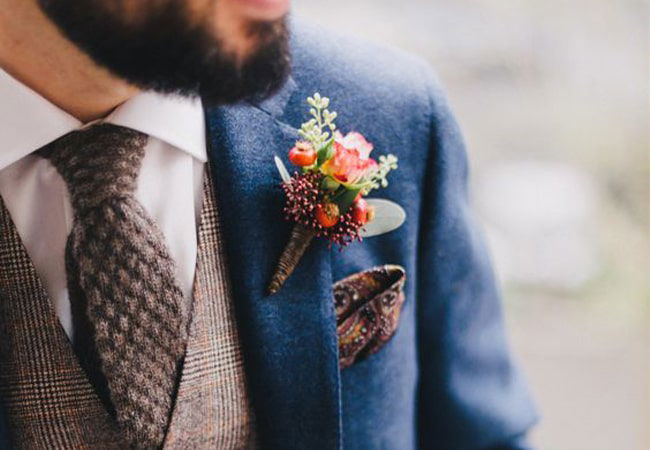 Top 10 Tips For Grooms
Calling all Grooms of 2019. Are you starting to feel the nerves in anticipation for your upcoming wedding? Clammy hands, weak knees, an unsettled stomach - these feelings are completely normal. Let us guide you through your wedding preparation, and quell those fears once and for all.
READ MORE