Wedding Guest Jewellery
Off to an Autumn wedding and need some jewellery inspiration? Beautiful forest, rustic decorations and colourful blooms, what's not to love about the romantic and beautiful Autumn wedding? From golden leaf inspired jewellery to the fancy brown topaz and smoky quartz, we've cherry-picked the best designer jewellery for your wedding guest outfit.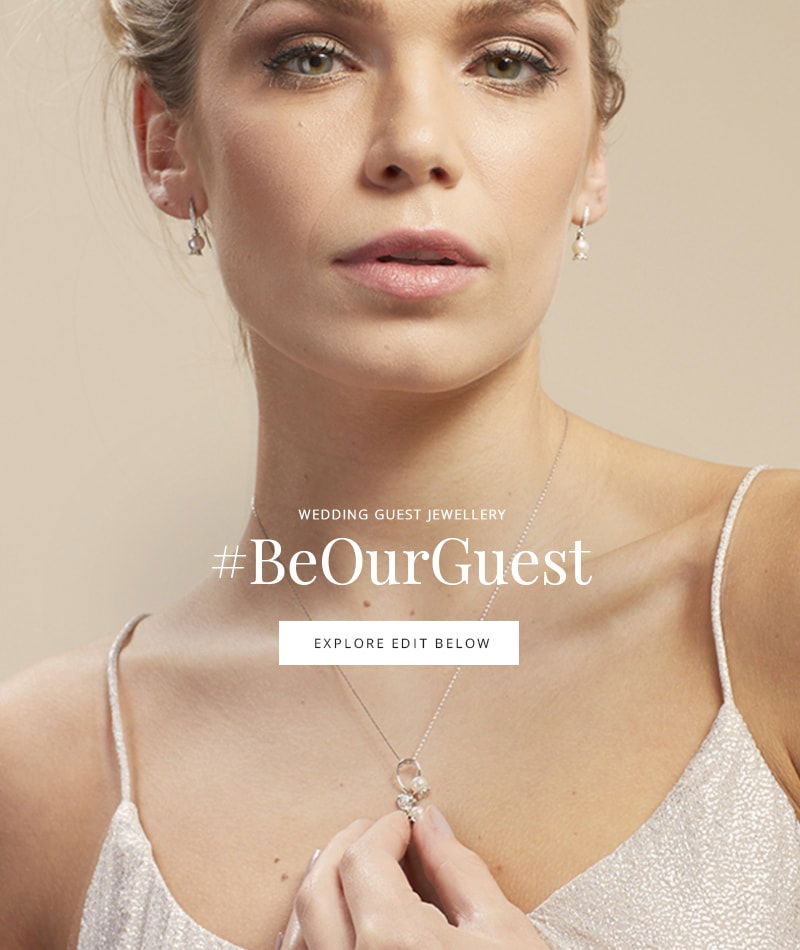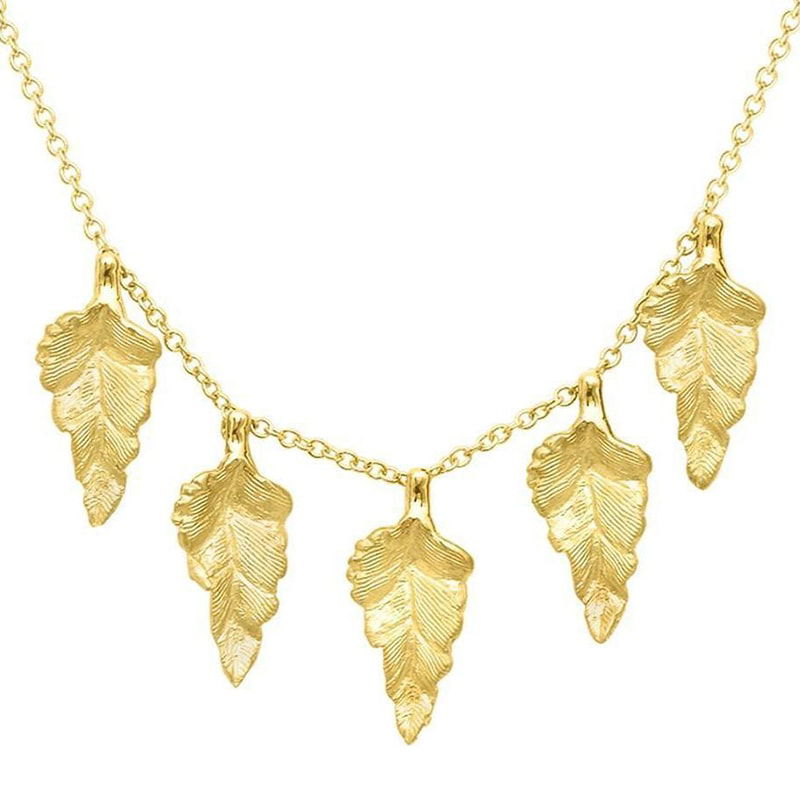 This 9kt yellow gold necklace features an elegant chain with five intricately detailed and textured leaves individually hanging from it at equal intervals.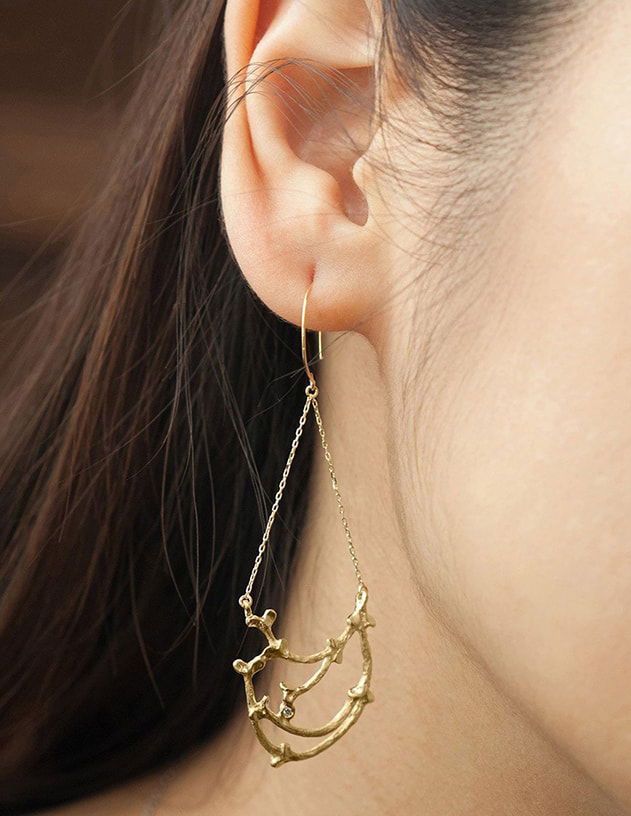 Inspired by the thyme that holds droplets of the morning dew these earrings are a must-have for any nature lover. The slightly sparking chain and the diamonds give just enough sparkles to create an elegant and a timeless look.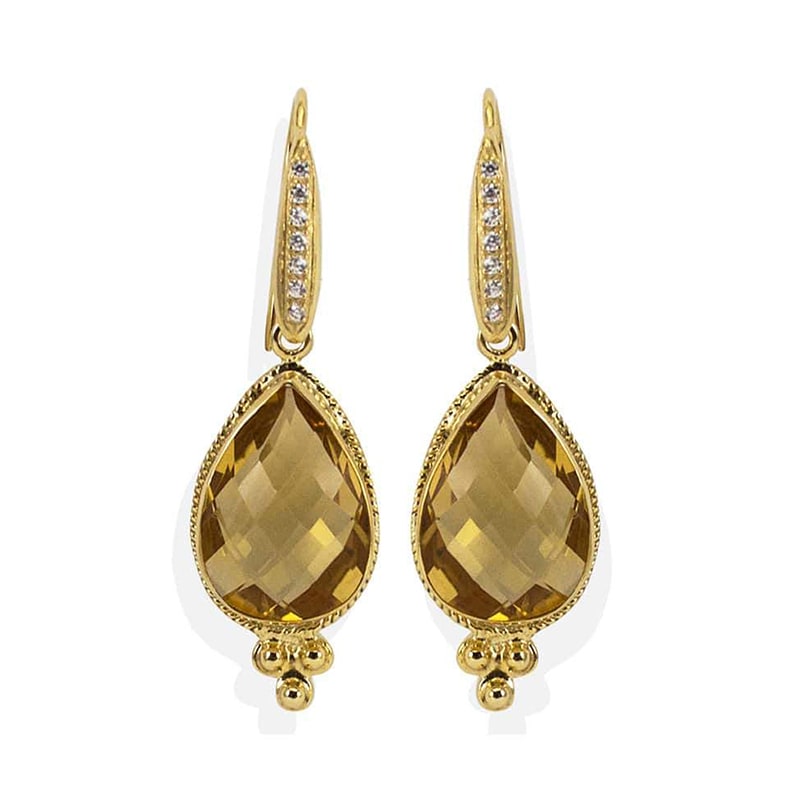 The 'Capri' collection by Vintouch is inspired by the rich gardens on the Mediterranean island of Capri and is characterized by the use of sparkling yellow gemstones. These 'Cordellina' style earrings are cast from 18kt Gold Vermeil.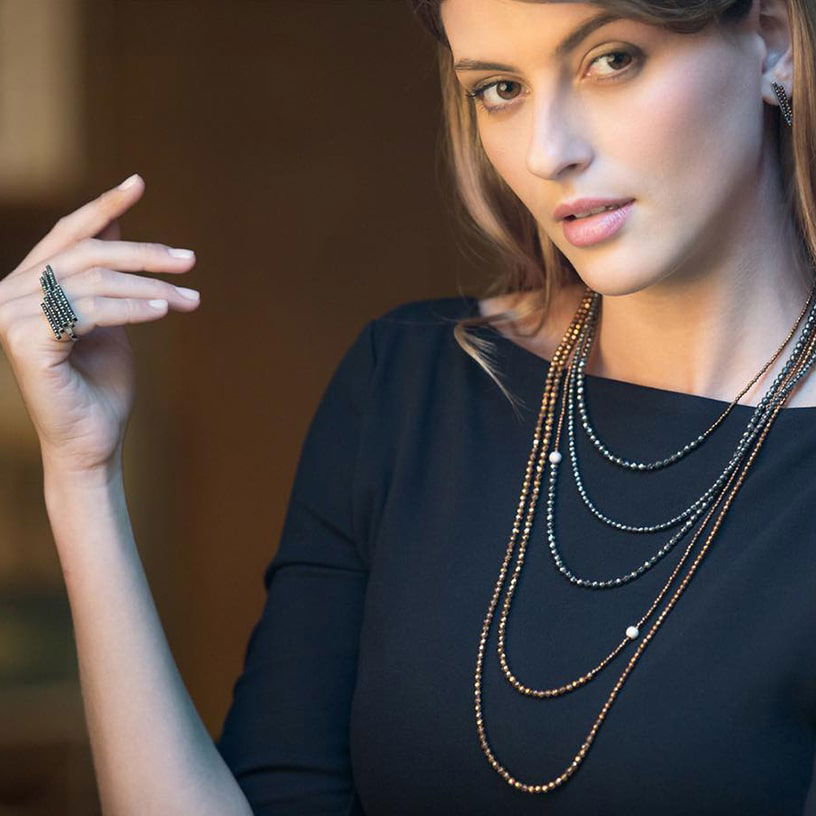 This stunning Hematite brown necklace has been handcrafted with the utmost care to create a long elegant effect, it's a piece that can be dressed up or down.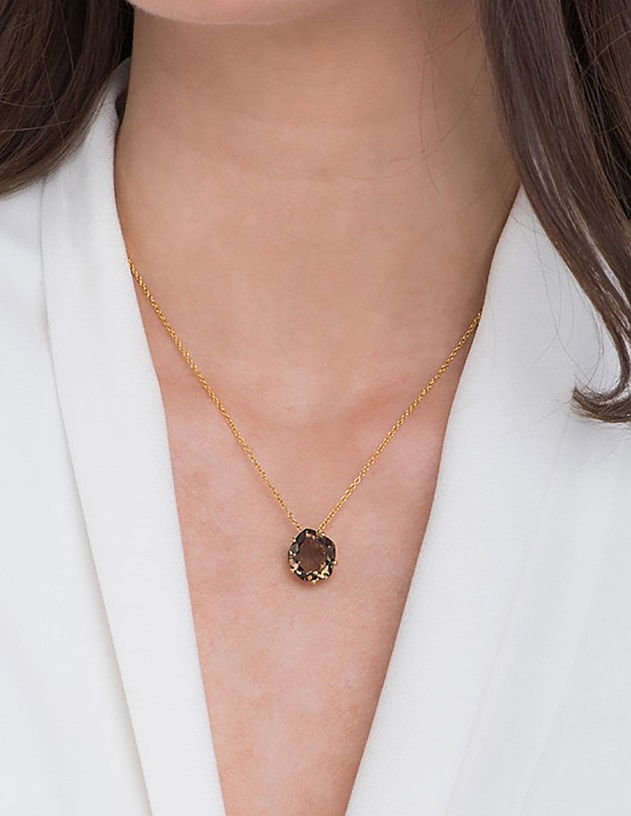 This eye-catching piece of jewellery comes from Mishanto London. The brand's lead designer Tony Abram finds the inspiration for his designs in the shapes and colours he sees around him in his daily life.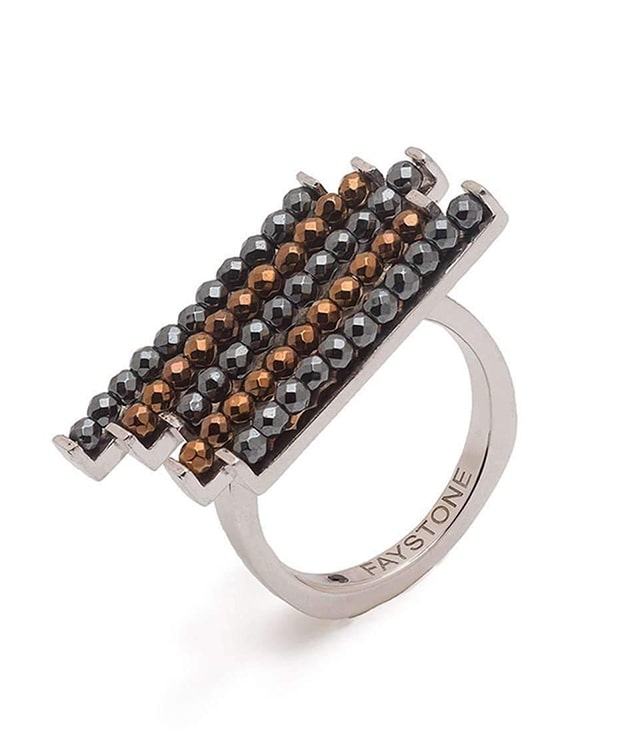 Named after a constellation in the Southern Hemisphere, the Eridanus ring is a striking example of a ring that stands out.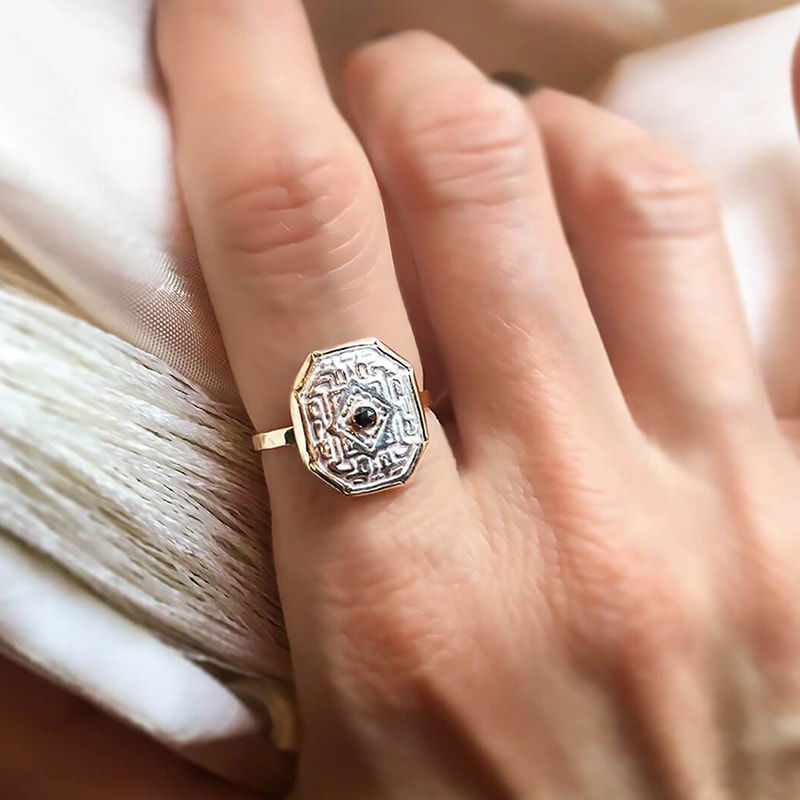 The Art Deco style designed Chevalier Noir Ring comes from Bijoux De Chagall, a new London based jewellery brand. Designer Julia Shagal draws the inspiration for her pieces from French Art styles and nature's beauty.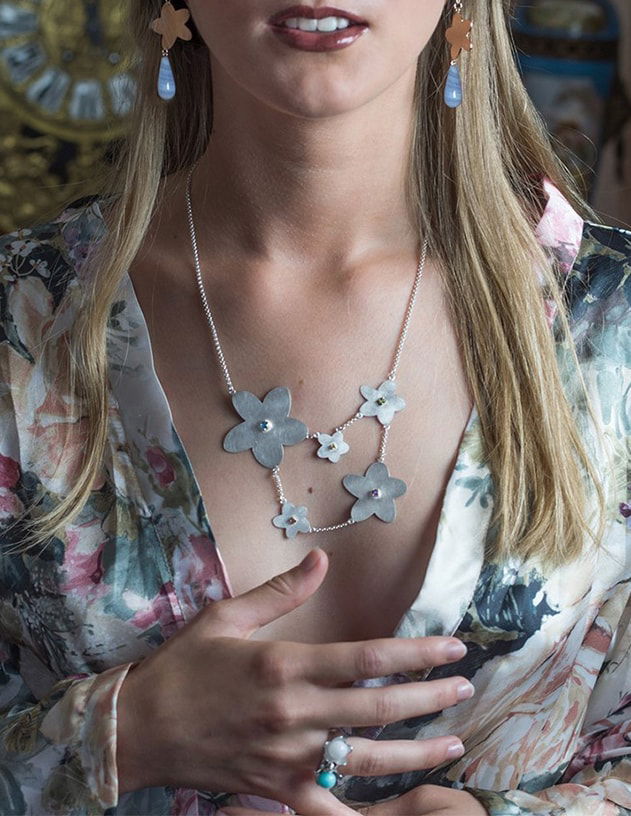 Marie-Bénédicte draws the inspiration for her pieces from nature's beauty, also special forms of gemstones can be a point of departure. This flower full necklace with coloured gems is unique and a real showstopper.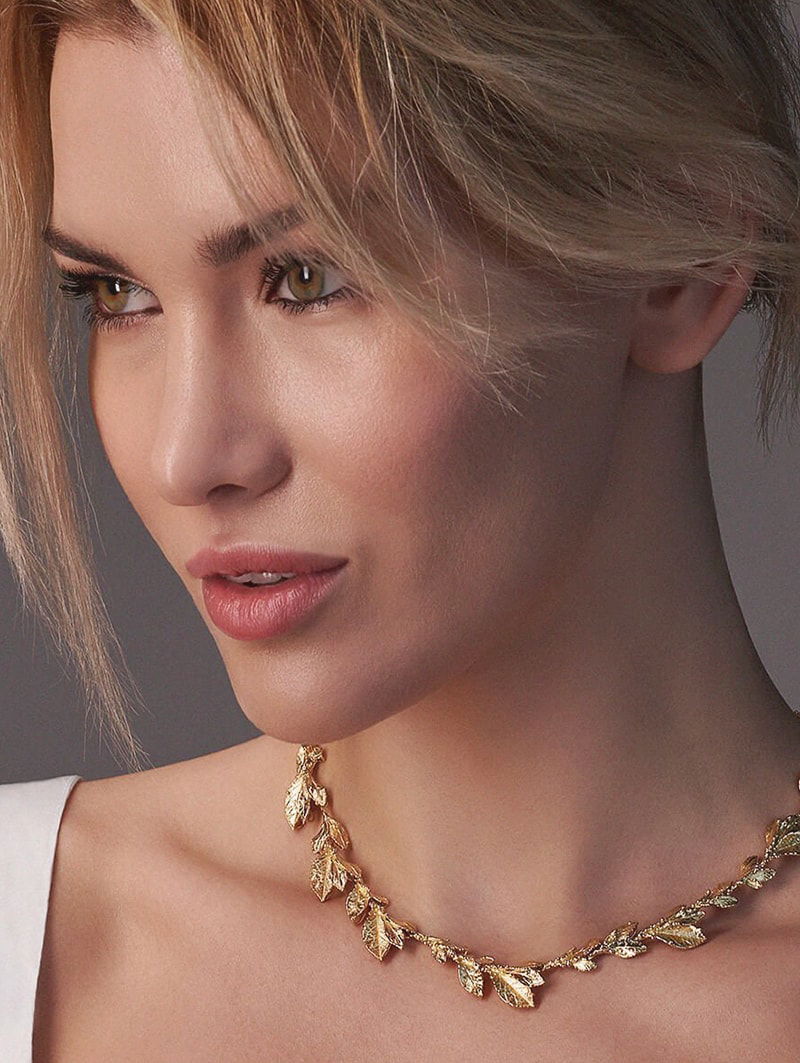 The Windchime Necklace 2 Yellow Gold comes from jewellery brand Ehinger Schwarz 1876. The wind has blown delicate leaves to lie in posies around your neck. You can still see which direction the wind was blowing in - all the leaves are pointing the same way.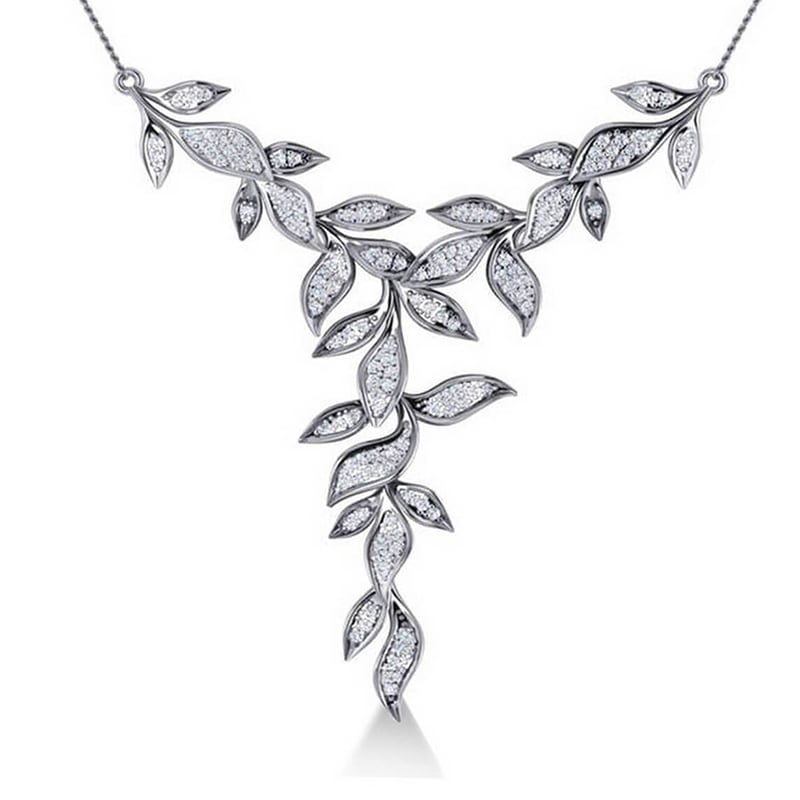 The 14kt White Gold Diamond Vine Leaf Pendant Necklace by Allurez. Each leaf on the vine has diamond accents in the centre, totalling 60 round diamonds.