Single, Mismatched & Asymmetrical Earrings
Let it hang and join in on the ear party fun! The unbalanced earring look is a hot new trend in this season. Exaggerated sizes, mismatched colours or a single thread? Shop the essentials for the most head-turning ear game in town.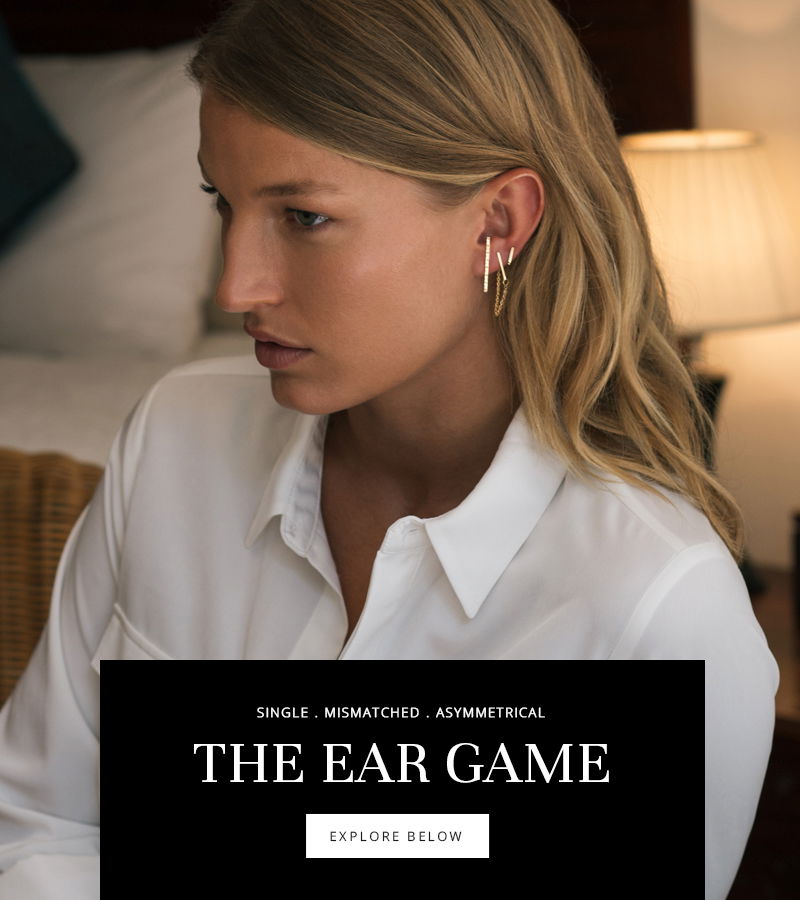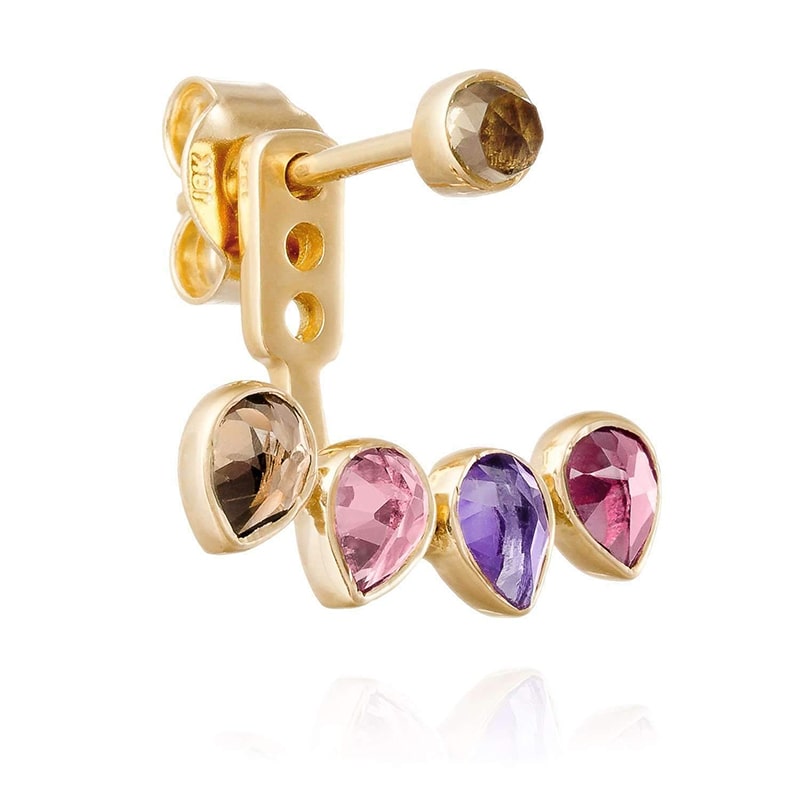 A fancy ear cuff - Composed of five different stones, this elegant ear stud with jacket Mosaik will make you shine gracefully.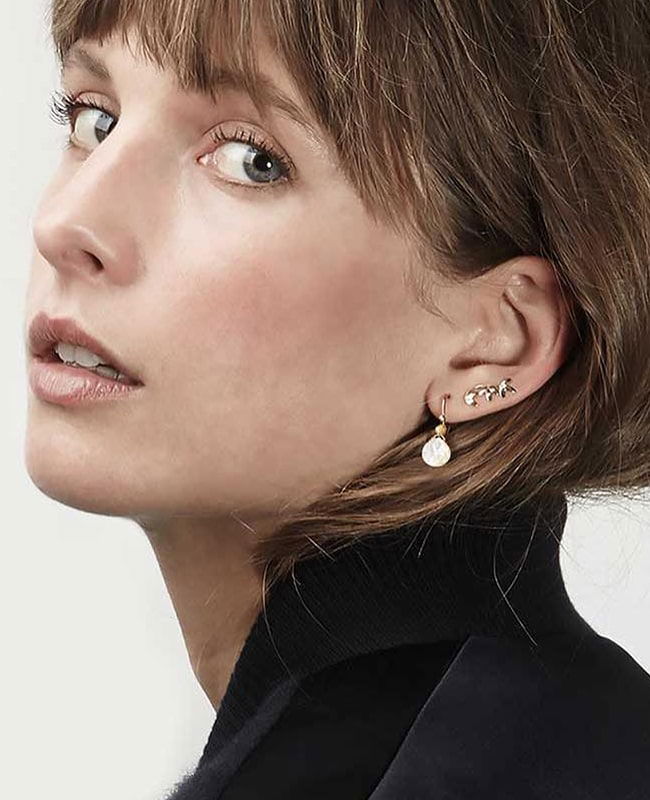 A cool and easy to wear piece of jewellery displaying a petal pattern, delicate and ethereal. It can be stacked with other earrings for the ultimate cool-girl look or worn on its own.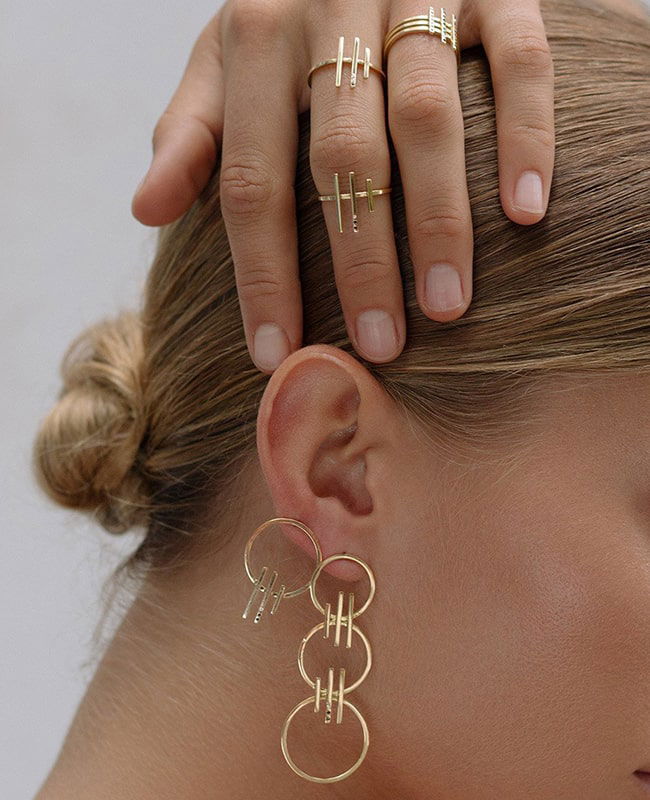 The Classic Three Bar Statement earring is accented with three sparkling black and white diamonds adorned on the central bar. Wear it with the
Spherical Base Three Bar Earring
for a mismatched style.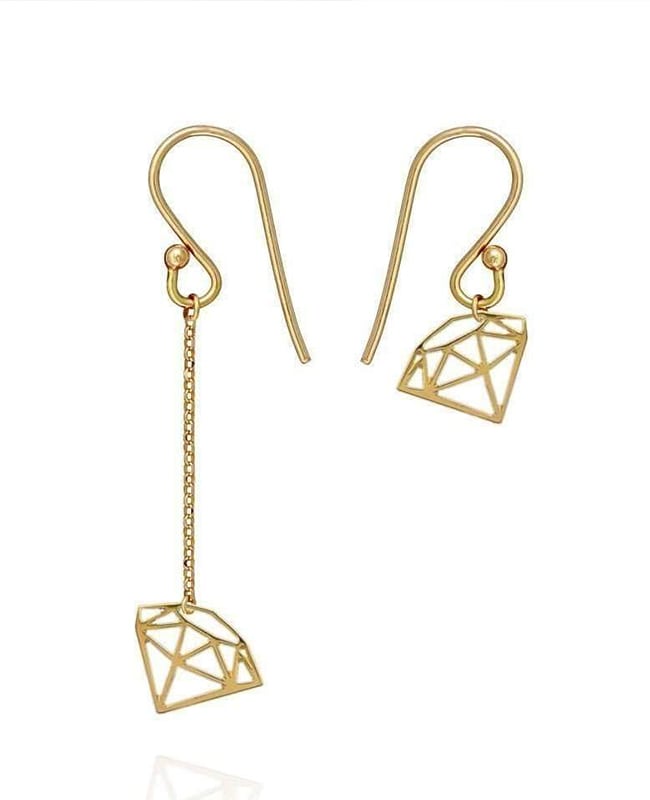 You can still shine without diamonds! A cool and easy to wear piece of jewellery displaying a cut-out diamond pattern, delicate and ethereal, dangling asymmetrically from 9kt yellow gold chain and hooks.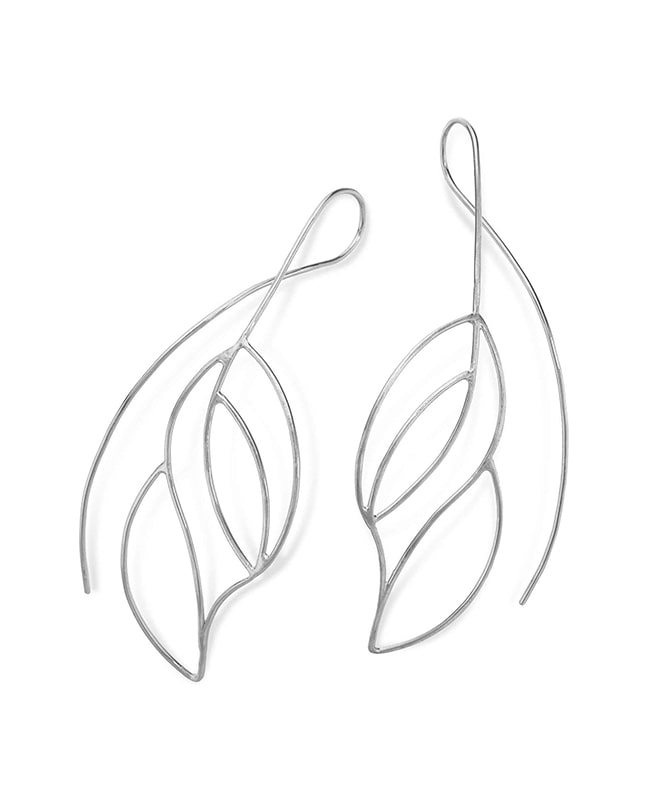 Forged from sterling silver, the earrings use a fluid construction, with a single wire for the fastening. An understated design for a simple and subtle addition to ear jewellery.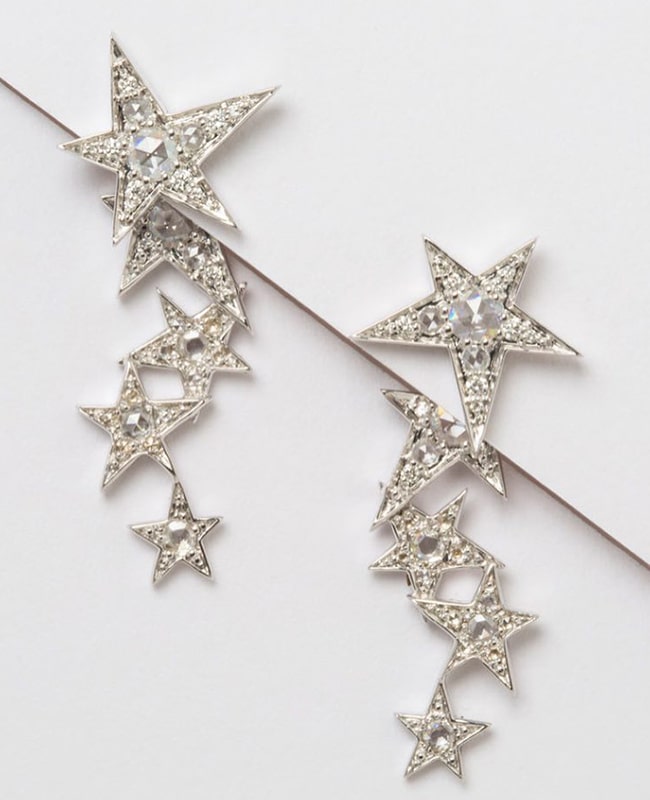 These asymmetrical earrings are multi use: the top star can be worn as a single stud or you can attach a trail of stars behind the lobe. They are perfect for that day to night transition.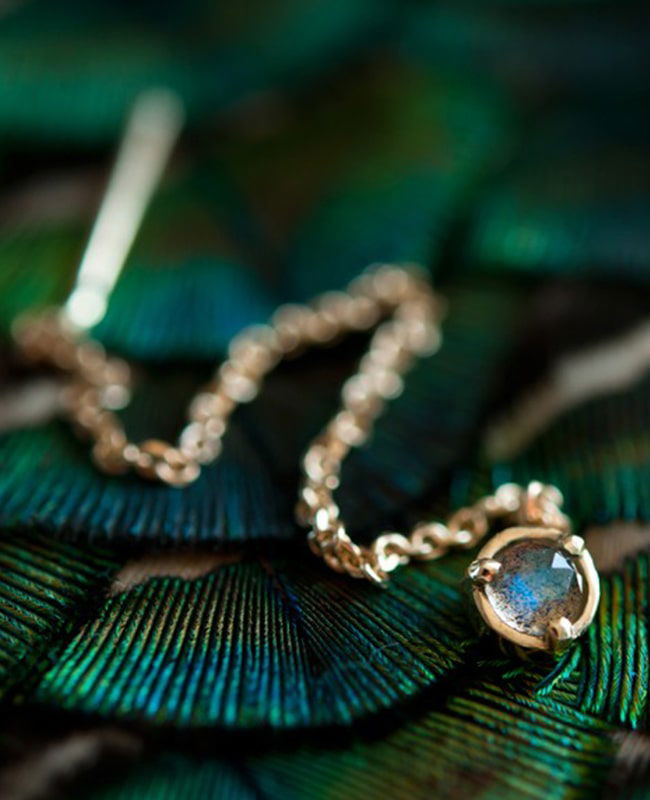 Glamour meets edgy with this thread through delicate chain earring. Handmade by founder Ola Bartnicka in her Warsaw studio, these minimalist designs combined with exquisite handpicked gemstones can be worn every day for a touch of understated luxury.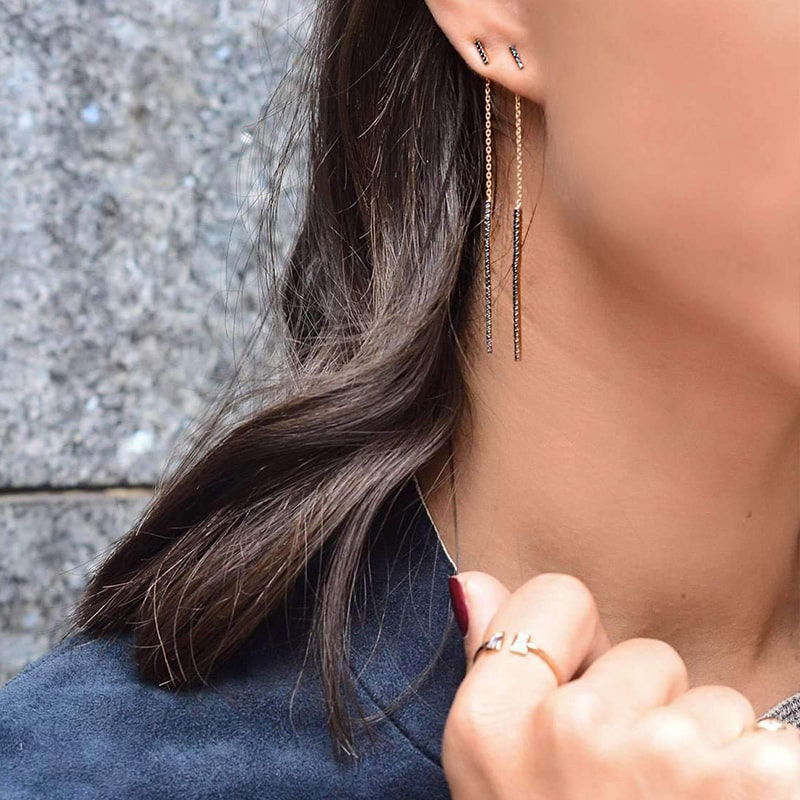 The piece allows you to change up your existing stud earrings with a single touch. Add to the back of your favourite studs or add to our
Diamond Duke Stud
for the ultimate Jezebel style.