Lace Inspired Jewellery
Featherweight, feminine and delicate - who can resist the beautiful lace pattern? Handmade with precious gold or high-quality silver and intricate detail. Lace inspired jewellery exudes timeless elegance through its vintage flair and delicate patterns. Go for full glamour with a pair of filigree earrings and a lace pattern bangle. Each of these gorgeous lace-like pieces is inspired by eras of romance and class.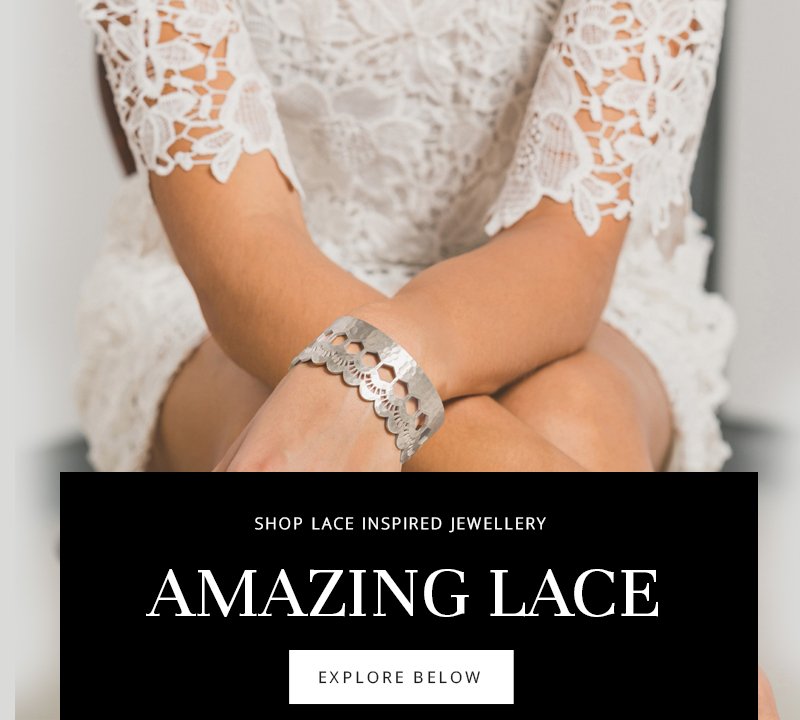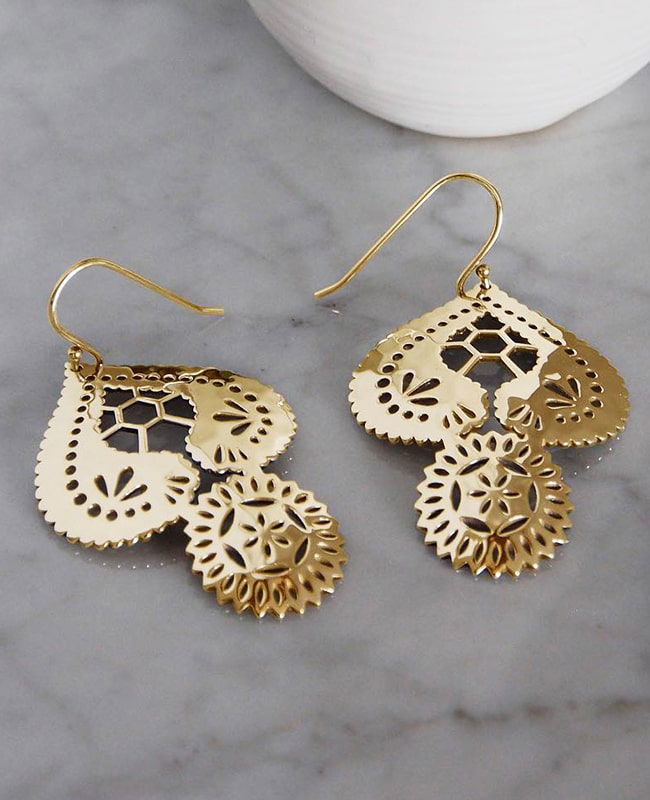 Handcrafted in rose gold plate, these stunning Lace Edge stud earrings take inspiration from vintage lace as well as pattern seen on today's international runways.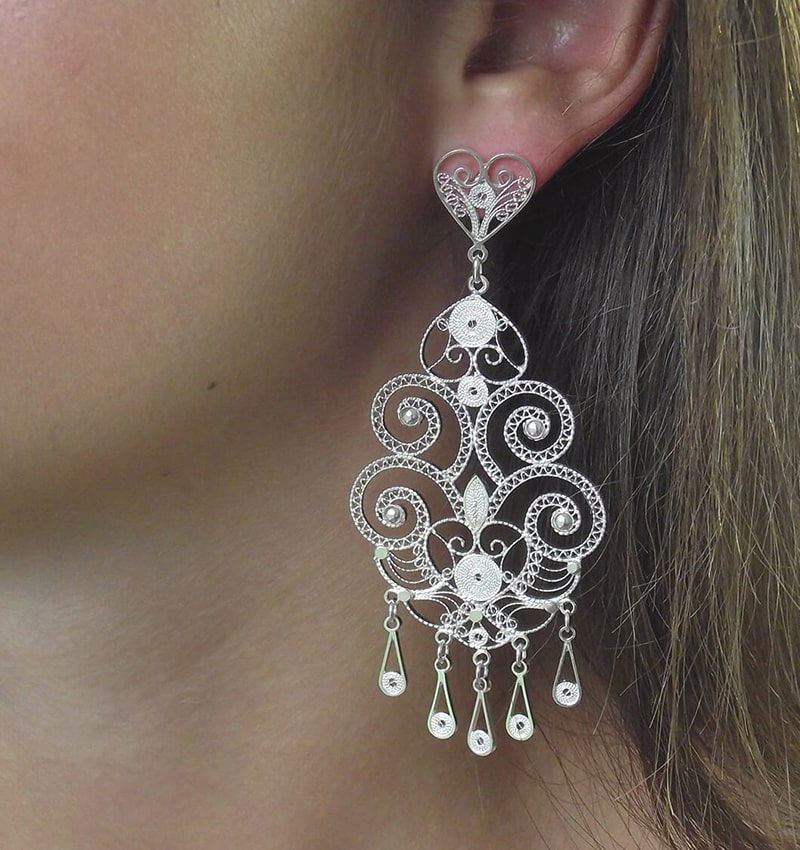 This style silver filigree chandelier earrings represents the elegance, exotic and glamorous of filigree design. These stunning earrings are a must have for every party.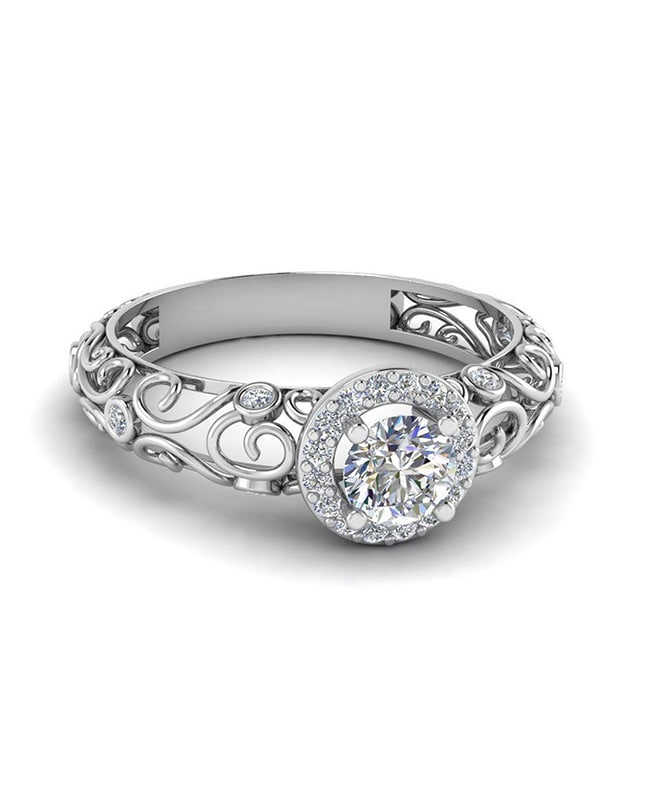 Diamoire's inspiration for his Bridal collection, showcases a beautiful round cut premium grade Swarovski Zirconia stone held together in a four claw setting which beautifully hand finished in 10Kt White Gold.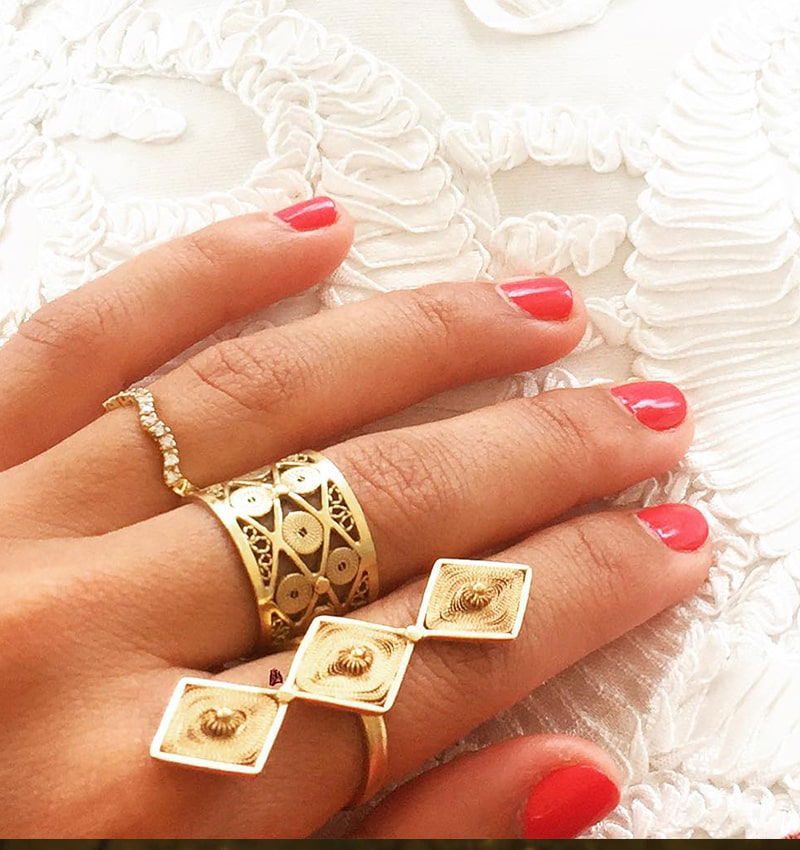 Intricately handcrafted this is a band of exquisite detail. This is a unique piece that should be worn with as much love as it was made with. Handcrafted in 18kt yellow gold vermeil by Vanilo's team of filigree artisans.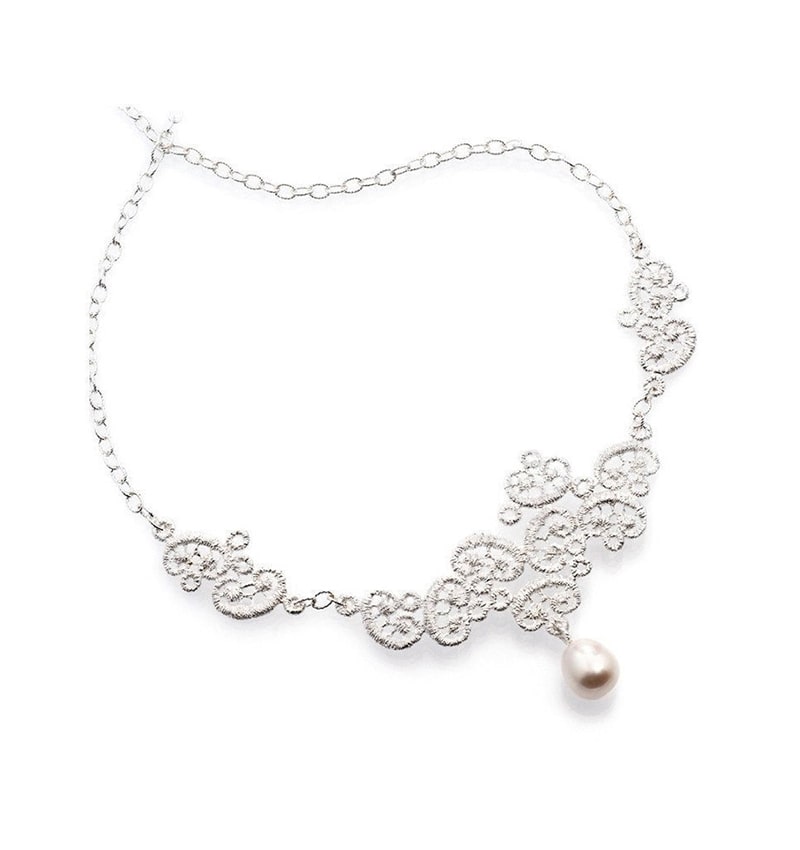 Epitomizing both dainty elegance and a subtle touch of eroticism, Brigitte Adolph's Figaro silver necklace, complemented by a lustrous freshwater pearl ranks among the favourites of her bridal jewellery collection.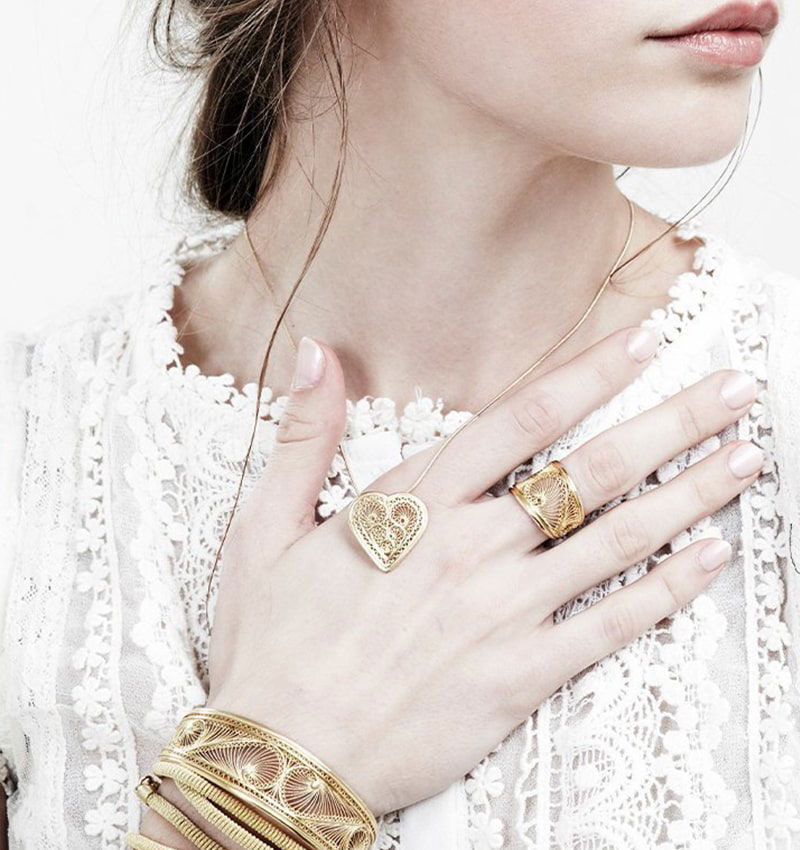 The workmanship on this piece is one of the richest expressions of Sardinian filigree and a clear evidence of the quality of the KOKKU jewellery.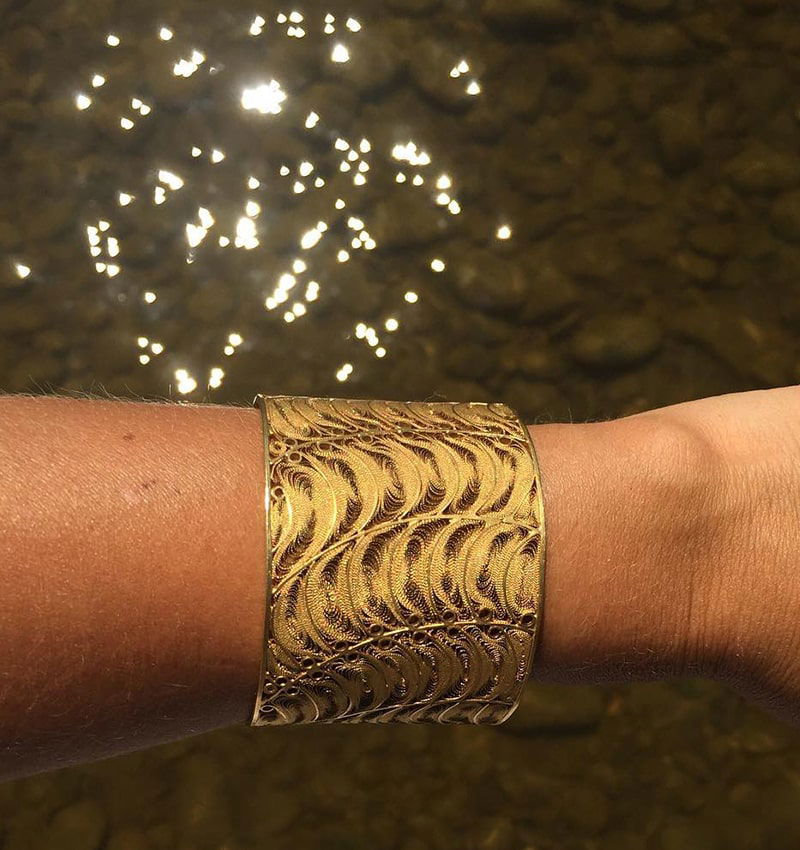 A powerful design with intricate detail bringing ancient traditions and the modern world together. Handcrafted by vanilo's exceptional team of filigree artisans.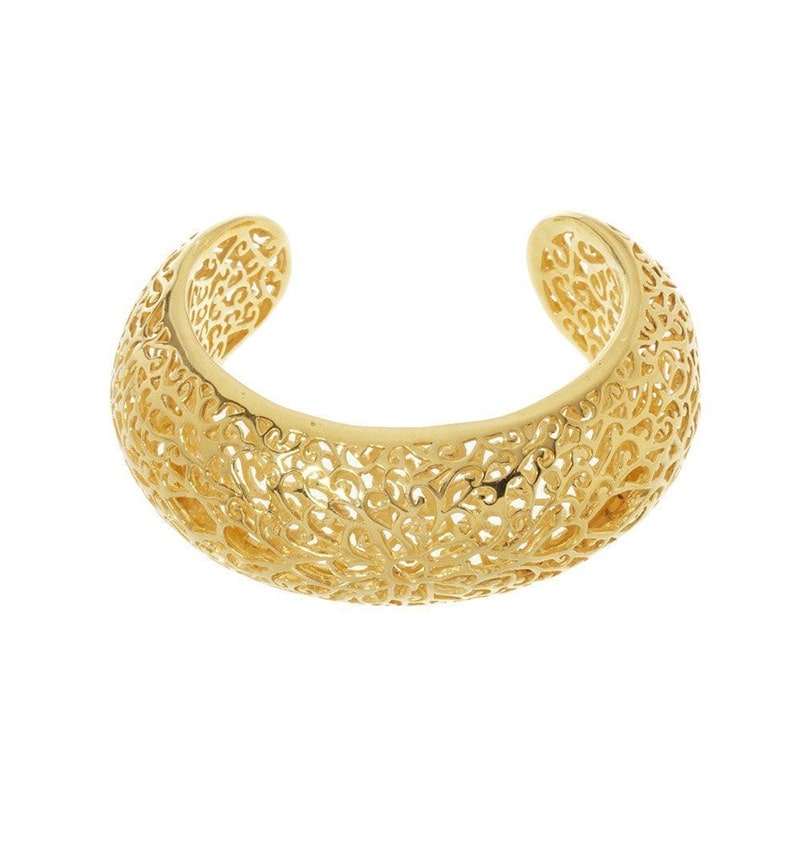 Displaying a domed adornment, the Jaali Cuff Bracelet exhibits intricate fretwork in a glorious arrangement of sterling silver micron plated with 18kt gold.