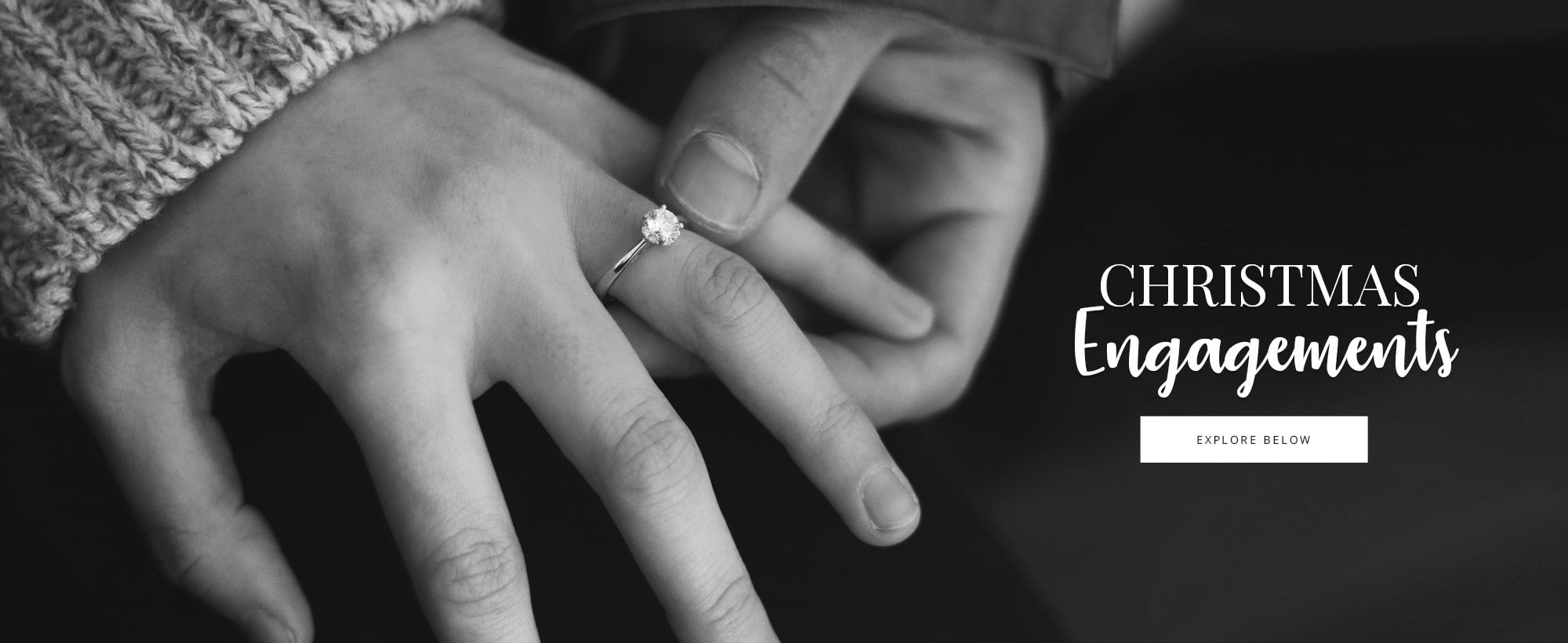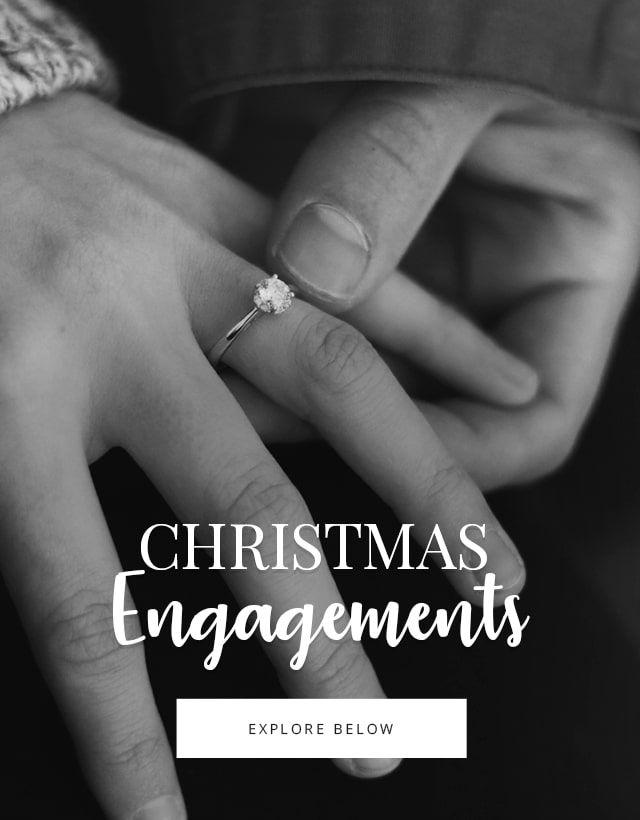 Christmas Engagement Rings
A gift to last a lifetime, not a season… Christmas is here and love is chiming through the frosty air. As you spend cozy evenings sipping mulled wine with your beloved, you can warm the cold December nights with a proposal that will make every day feel as special as Christmas. Seal the year with love and begin the new year with joy with one of our exquisite engagement rings. From radiant ruby rings to gleaming gold bands, you'll find the perfect to dazzle your darling in our Christmas engagement collection. After all, all they want for Christmas is you.
​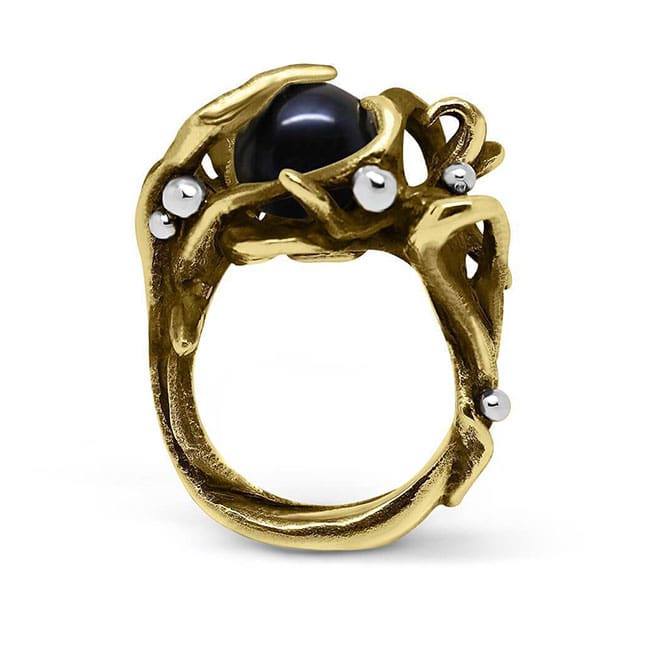 Fairtrade Treasure Of The Abyss Ring, Julie Nicaisse Jewellery, €3,083.00
The Fairtrade Treasure of the Abyss pearl solitaire ring, was handcrafted with love and passion in England by Belgian designer-maker Julie Nicaisse. The entwining forms of 18kt gold will wrap elegantly around your partner's finger this Christmas, as a unique representation of your eternal love and devotion.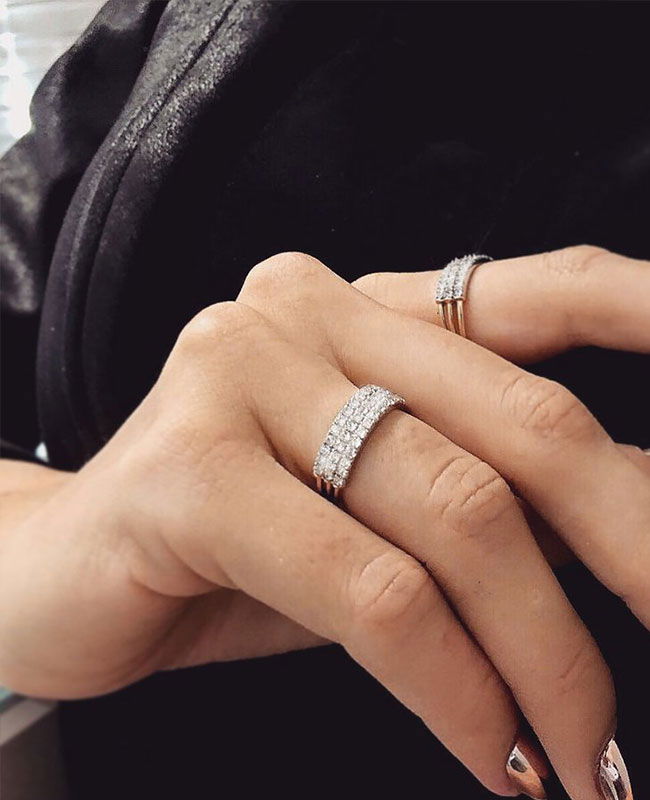 'Feel The Love' Secret Diamond Braille 8 letter Ring, Jessie V E, €4,336.00
The 'Feel The Love' collection hides a secret date or message in the diamonds themselves, imbuing this ring with an extra-special significance and making 2018 a Christmas they'll never forget! Give her the white Christmas she has always dreamed of with this sparkling and chic engagement ring. We certainly 'feel the love', don't you?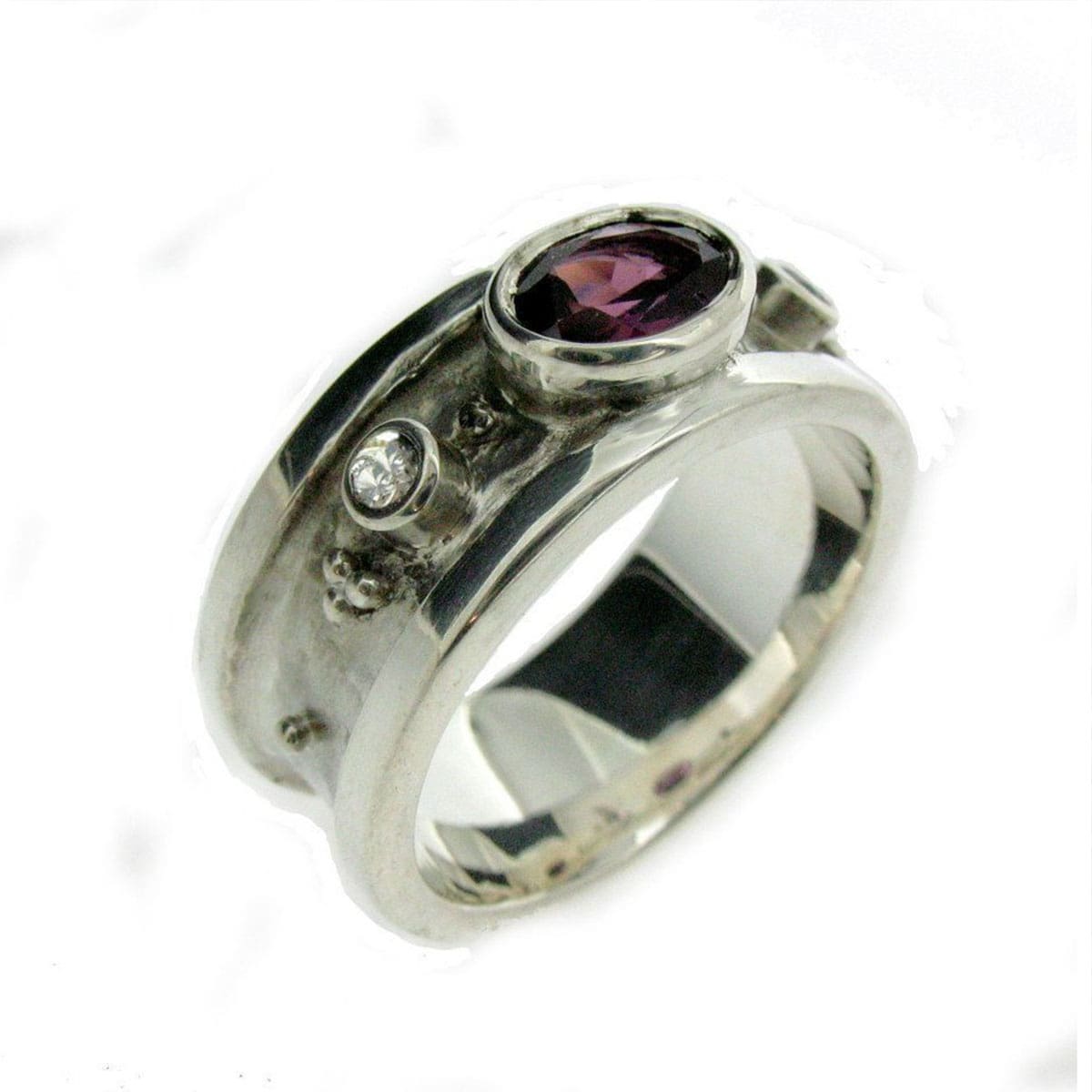 White Gold, Garnet & Diamond Ring, Will Bishop, €1,307.00
Embrace those rich Christmas tones with this beautiful handcrafted diamond engagement ring. Faceted with a luxurious oval rhodolite garnet, you can almost taste those sweet mulled wine flavours and feel the Christmas spirit. Your man will radiate pride this festive season wearing this statement design and for years to come remember the Christmas you gave him your heart!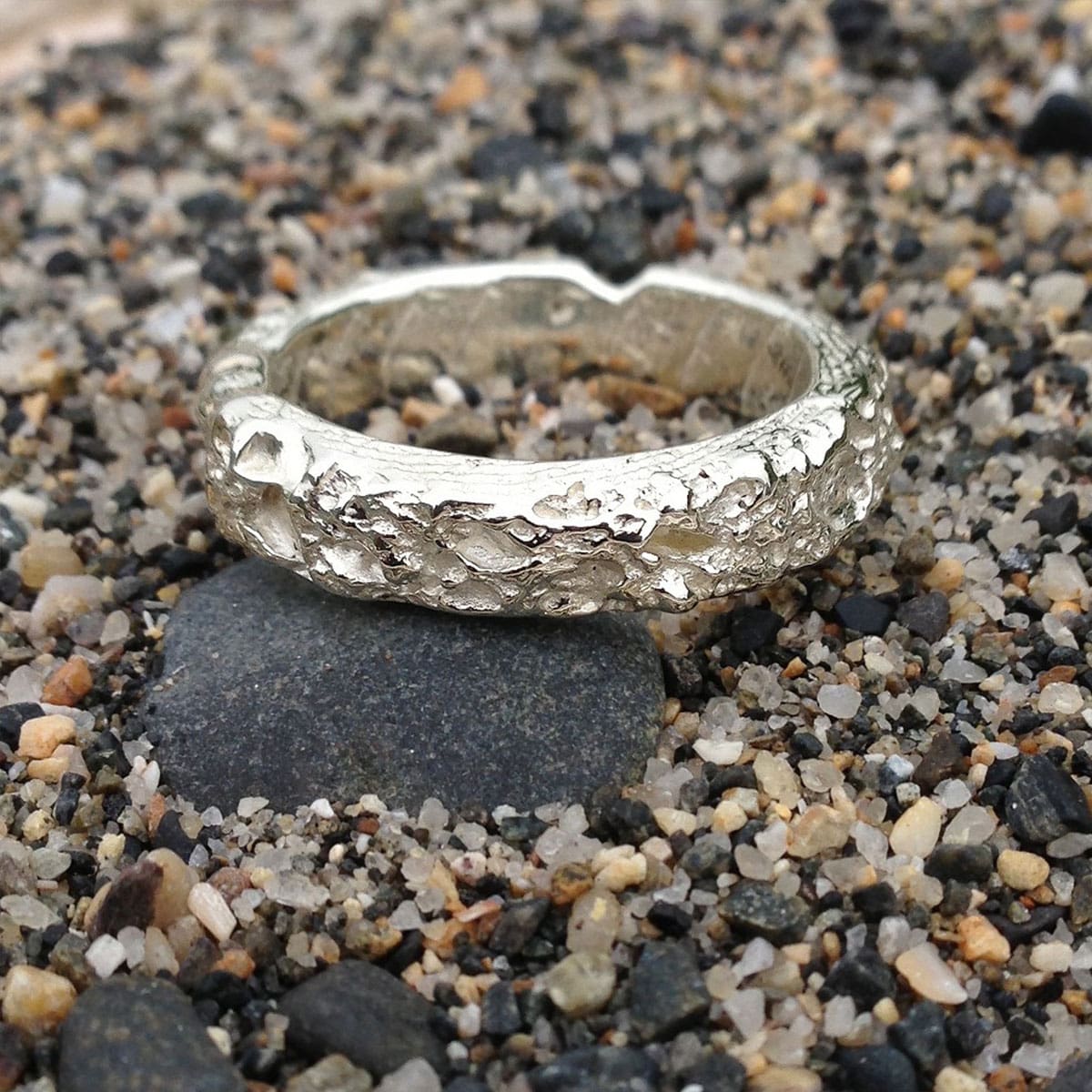 Cornish Beach Sand Textured 14kt White Gold Wedding Ring, Joseph Lamsin Jewellery, €938.00
Bespoke 9kt white gold handmade wedding ring created in Cornwall by designer Joseph Lamsin Jewellery. Each ring is individually handmade using different beach sand, meaning no two are ever alike! With this beautiful ring on his finger, he'll never forget the Christmas you made him the happiest man alive!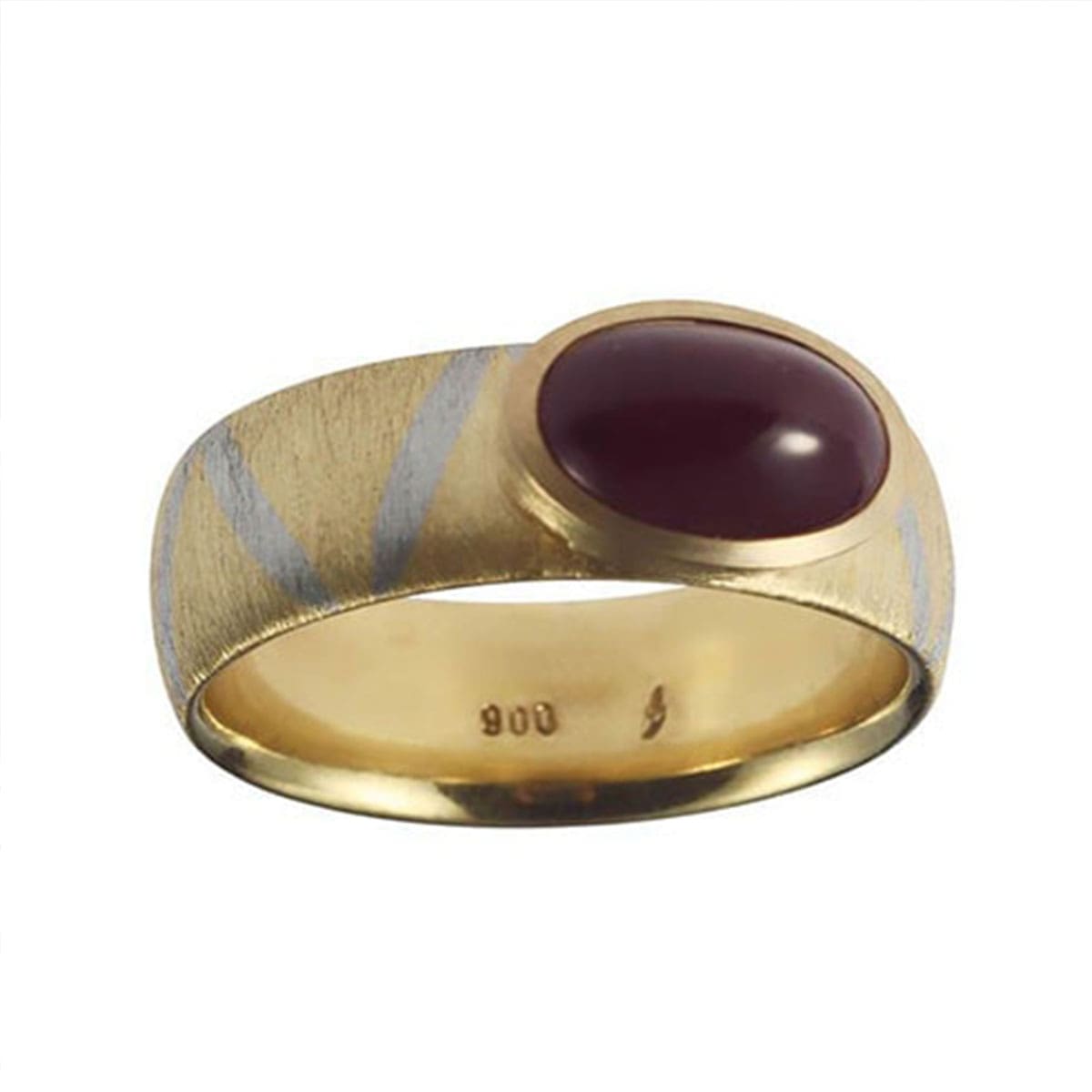 Yellow Gold Noblesse Oblige Ring, Goldspindel, €4,200.00
Both you and your partner could stand out from the crowd with Goldspindel's beautiful 21.6kt yellow gold engagement ring with red-red ruby cabochon. Showcasing those rich Christmas colours, flaunt timeless, unobtrusive elegance with this handcrafted beauty.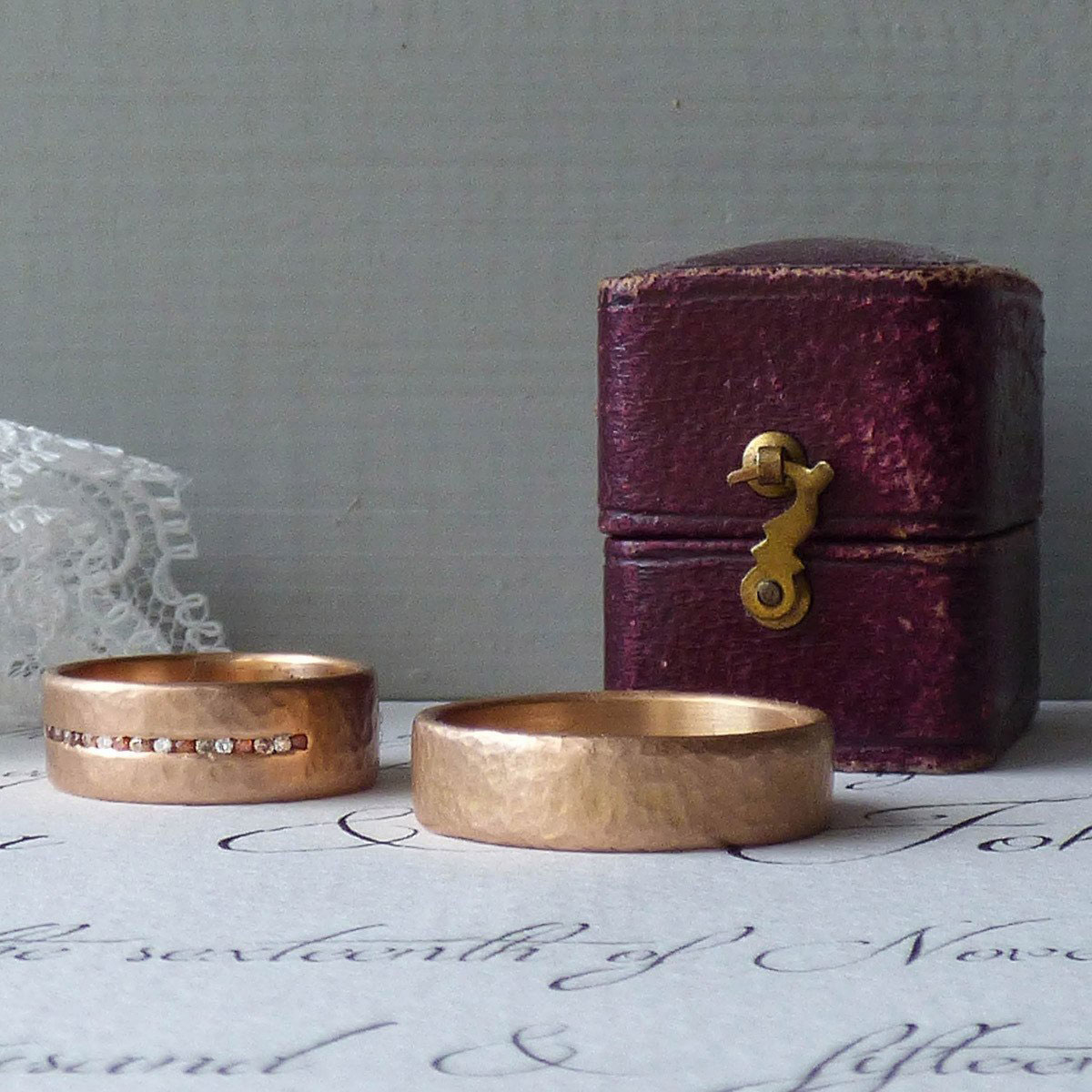 18kt Fairtrade Mars Wedding Band, Shakti Ellenwood, €1,051.00
Top off your Christmas engagement look with something classy and sophisticated like these beautifully-crafted wedding bands. Made out of a fairtrade 18kt rose gold, with its
jewelled counterpart
perfectly complementing with white, champagne and cognac diamonds, these rings are a Christmas classic.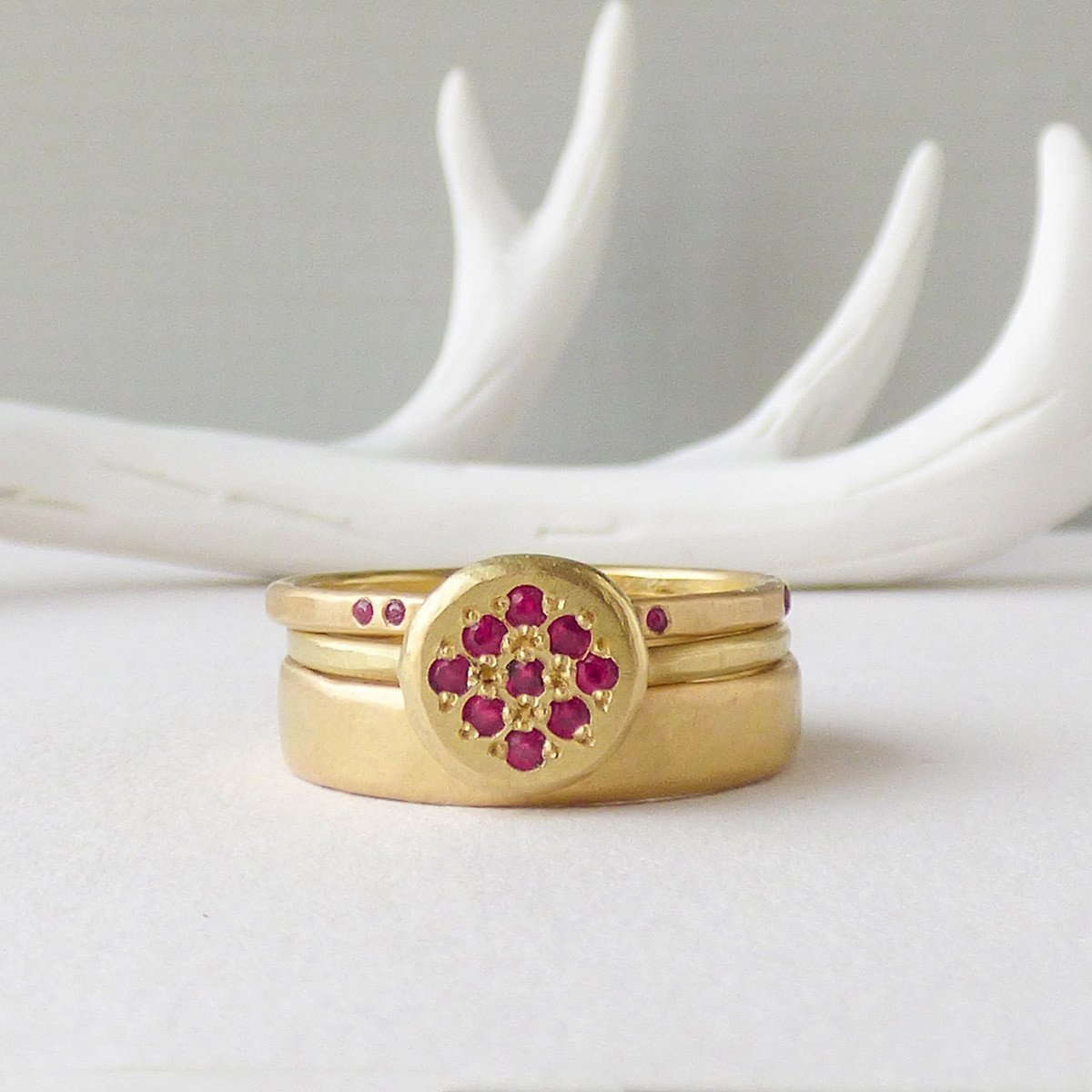 18kt Fairtrade Ruby Delphina Ring, Shakti Ellenwood, €1,166.00
This dainty and unusual Delphina Ring made by Shakti Ellenwood will channel those warm Christmas colours into any look. Lovingly crafted in 18kt yellow gold and sprinkled with rubies, your partner will be hearing those wedding bells chime throughout the festive season!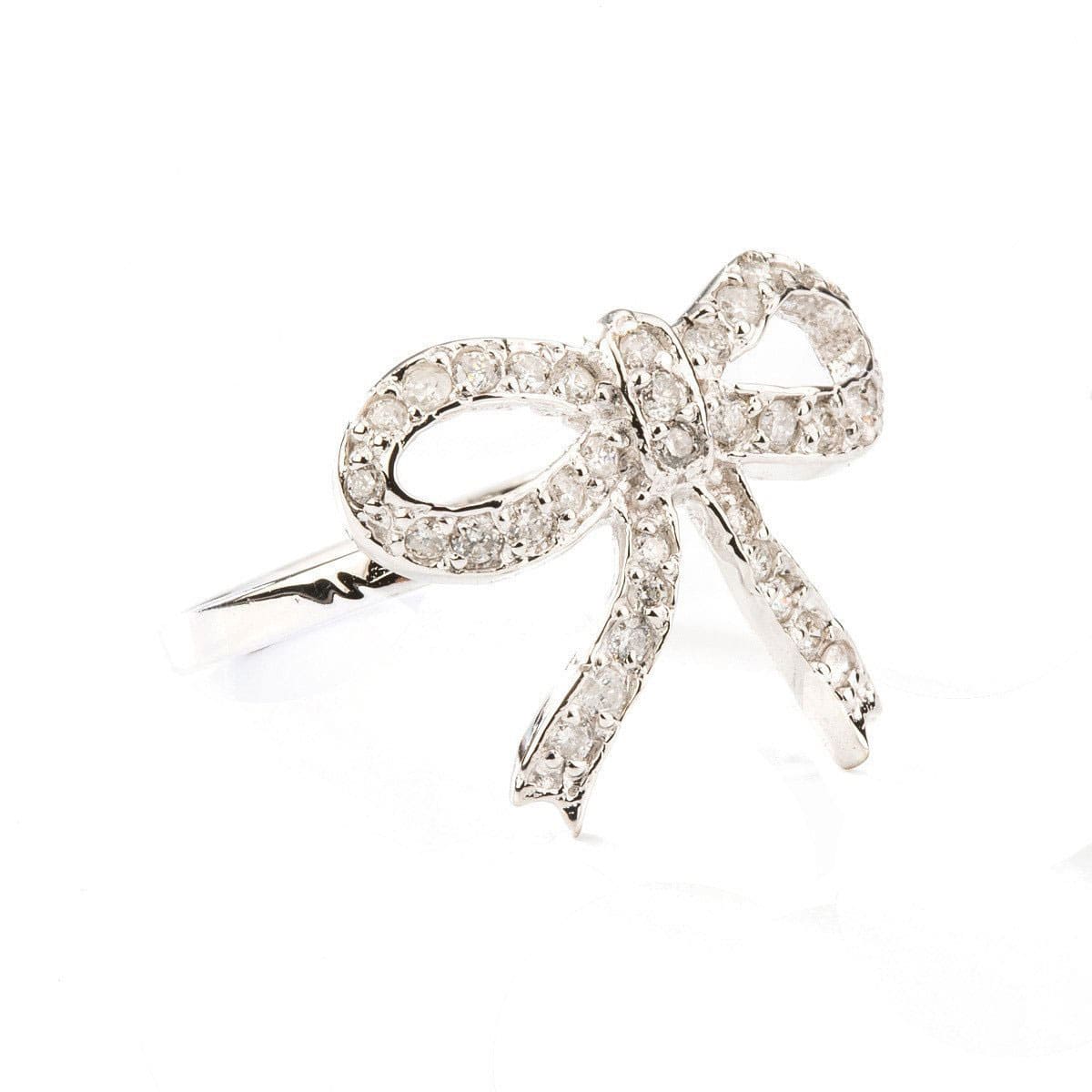 Diamond Mini Bow Ring, Oh My Christine Jewellery, €1,120.00
This beautiful Diamond Mini Bow Ring will catch everyone's eye at the Christmas party! Made with 18kt white gold this ring will gleam like falling snowflakes. He'll be sliding a bow on your finger this year because to him, you're the greatest gift he could ask for!