August Birthstone: Peridot
Peridot: August's birthstone, with it's signature lime green colour, is believed to instill power and influence in the wearer. With citrus and earthy tones, this gemstone is very unique and distinctive.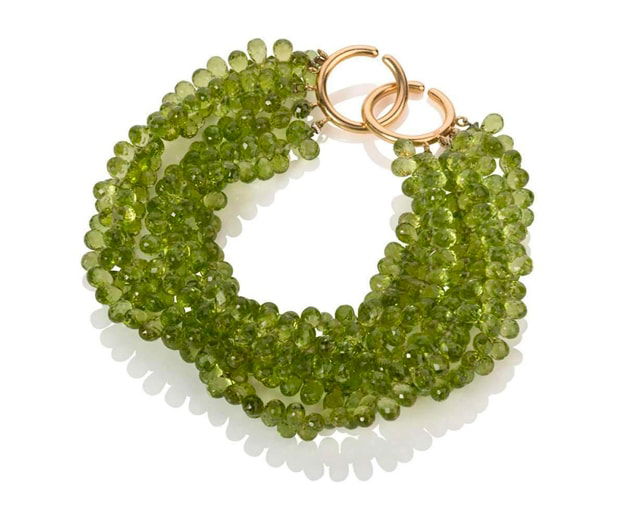 Eye catching, grass green peridot briolette bracelet. Wear loose or twisted, finished with an eighteen karat gold "c" clasp.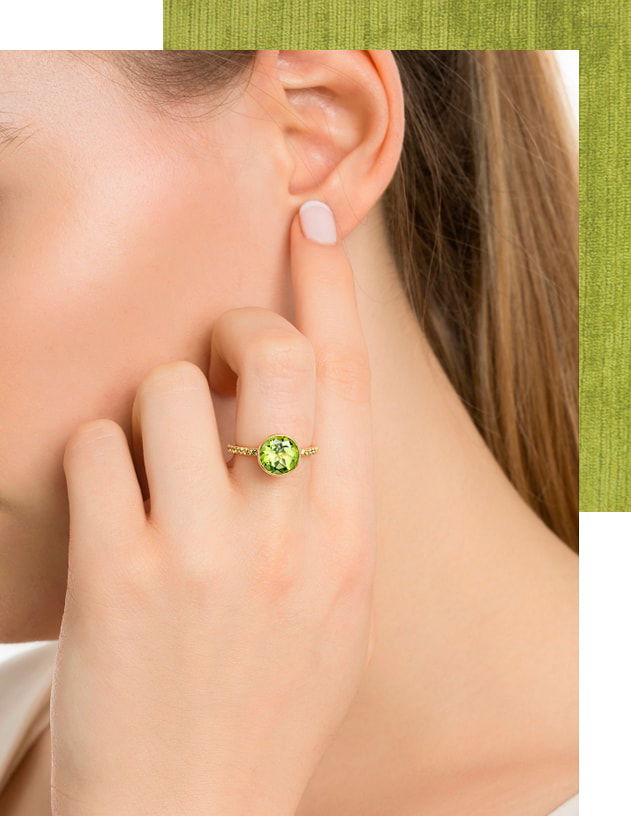 The lush green of this carefully sourced peridot is beautifully complemented by 18 yellow sapphires. This contemporary ring is part of biiju's Jazz collection.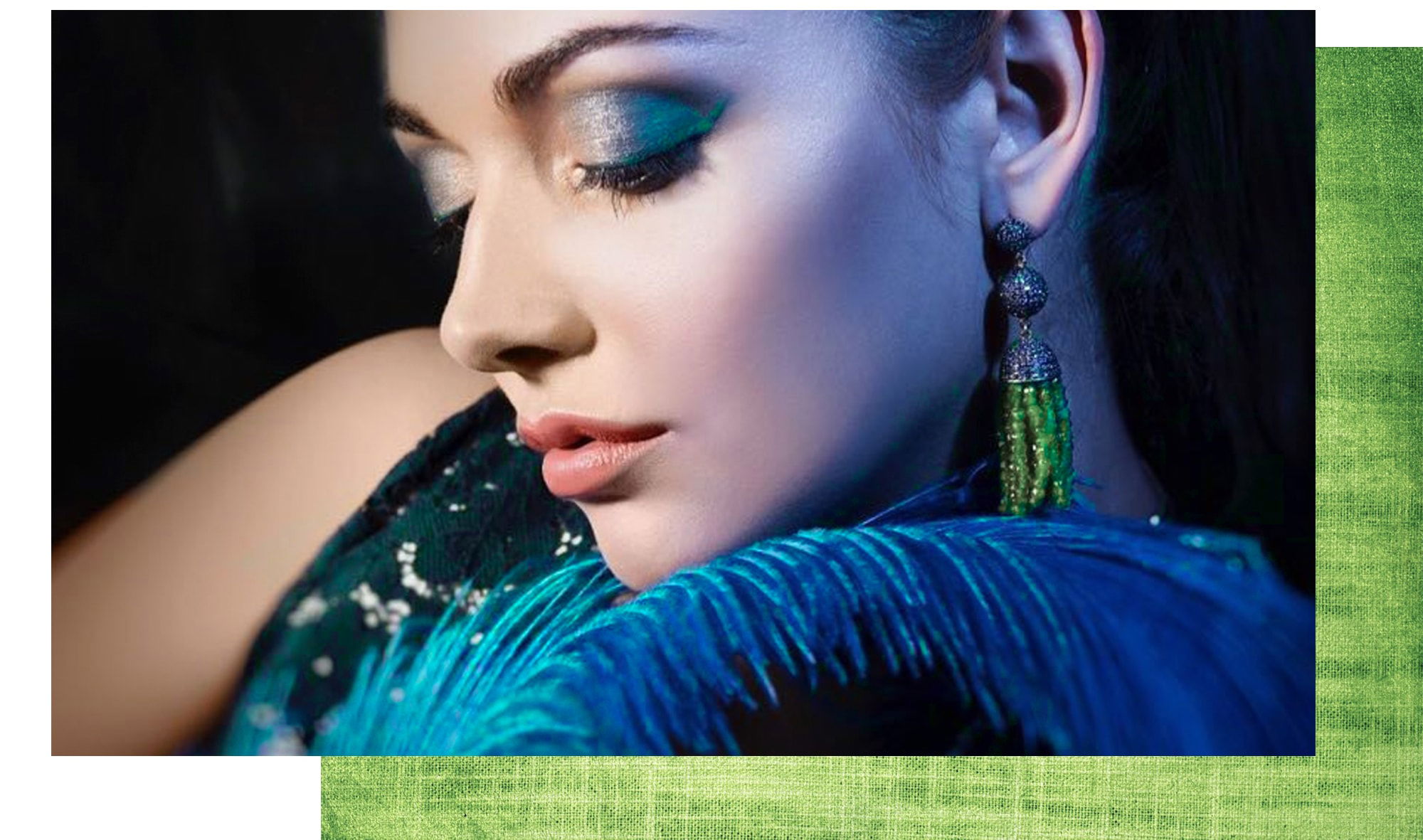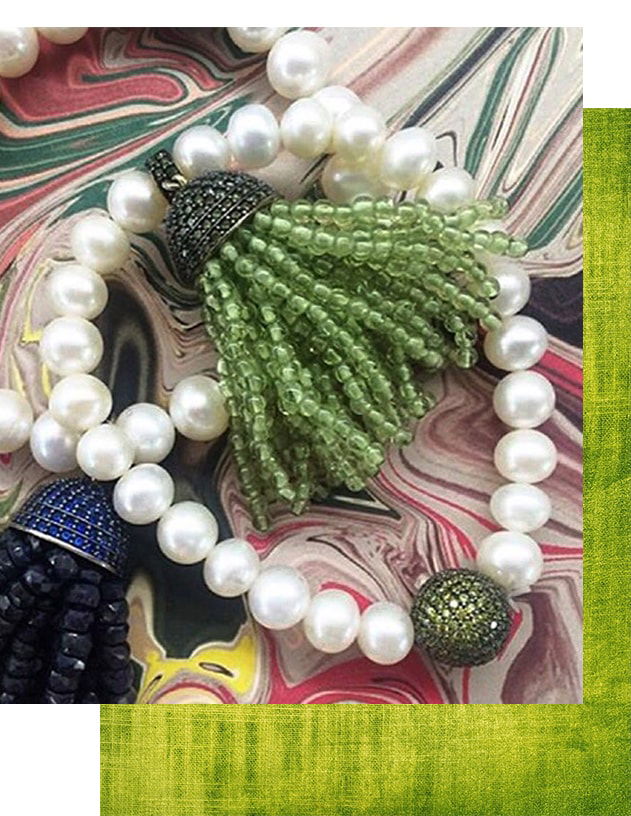 Designed by Latelita London, this tassel bracelet comes with over 250 individually faceted peridot gemstones.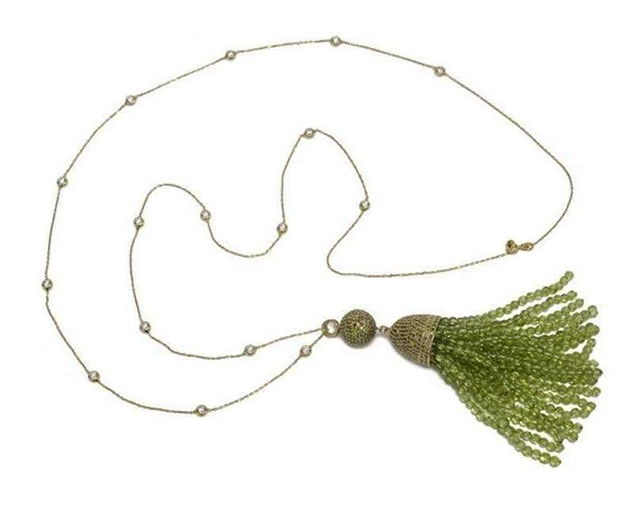 This LATELITA tassel necklace comes with over 450 individually faceted peridot gemstones. The necklace can be worn long, or wrapped around twice for a shorter length.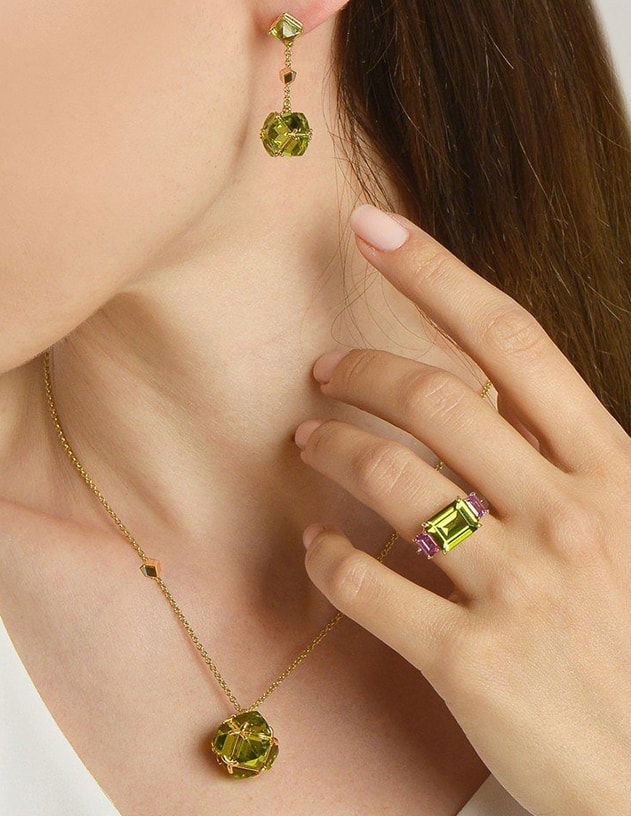 This Peridot pendant necklace transforms classic gemstones into cultural, vivid creations with dimension, volume and brilliance.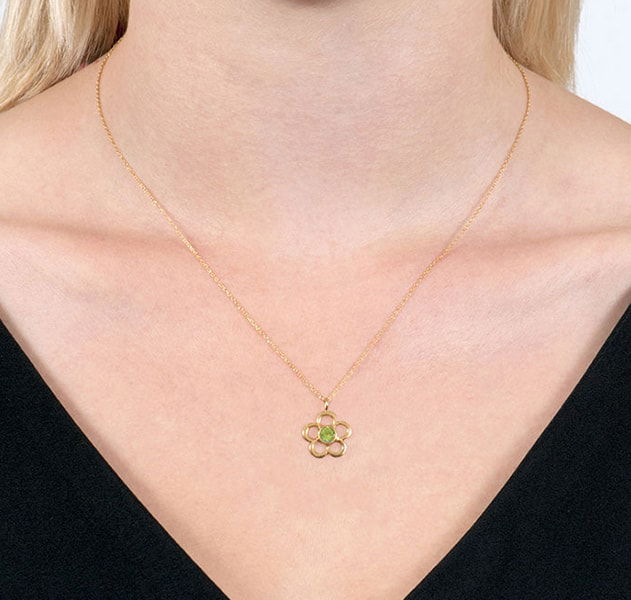 The August birthstone, a dazzling lime coloured peridot is the central feature in this exquisite 9kt yellow gold flower pendant, with a matching adjustable chain, perfect to create a layered look.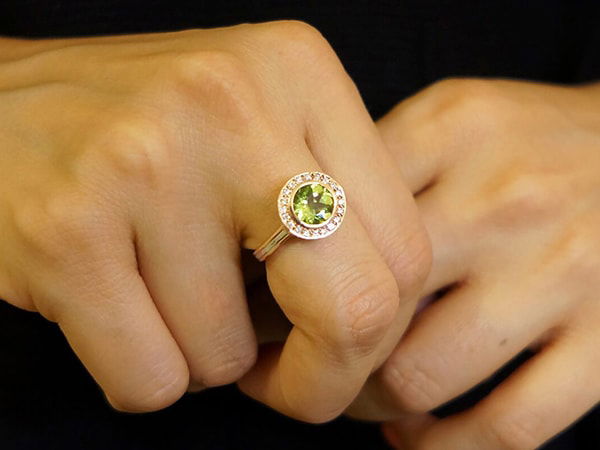 A Guide to Wearing Peridot Jewellery
August is right around the corner and whilst we are still smitten with our ruby jewels, it is time to start updating our jewellery boxes with Peridot jewellery so we are ready for the month ahead.
READ MORE