The '80s Jewellery Collection
Bored of wearing the same pair of studs for every occasion? Now it's your chance to try something different. The '80s are back and bigger than ever. Make a show-stopping entrance anywhere you go this season with some large hoops, chunky gold chains and neon jewellery.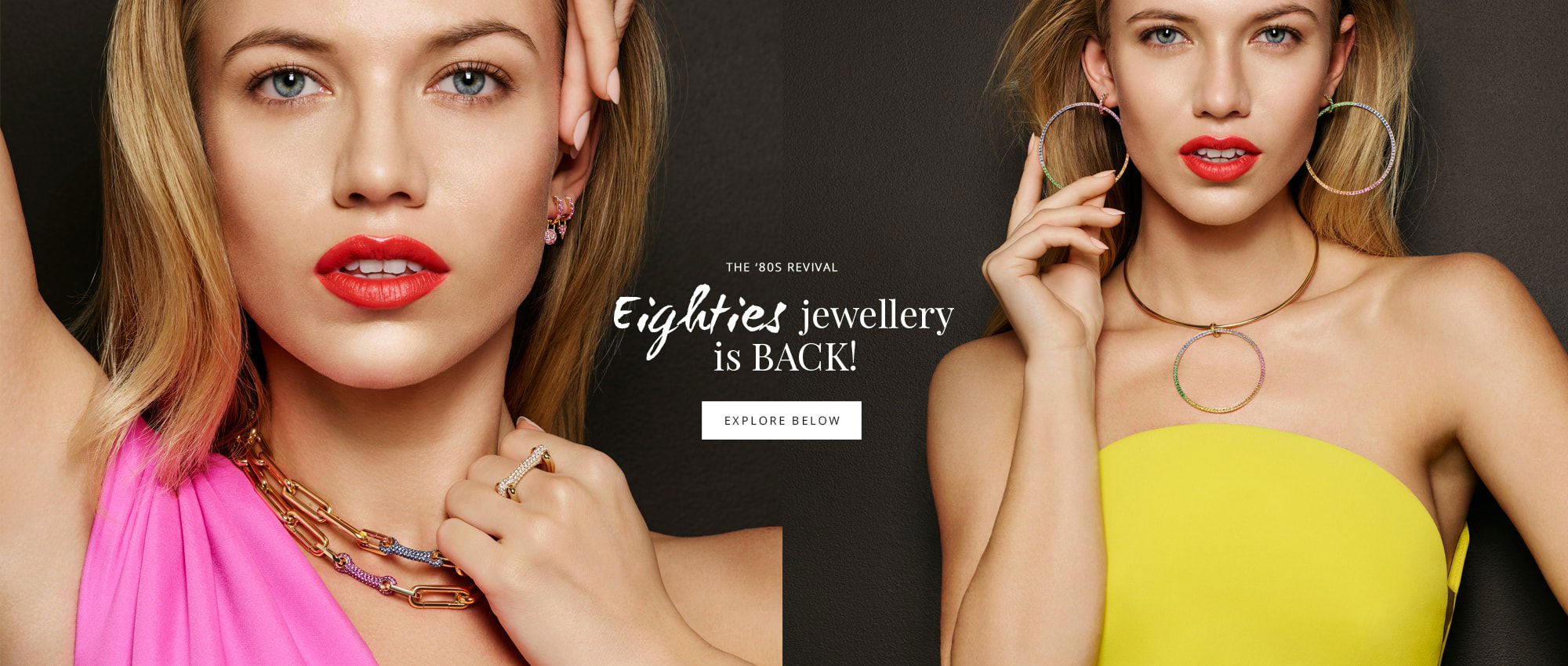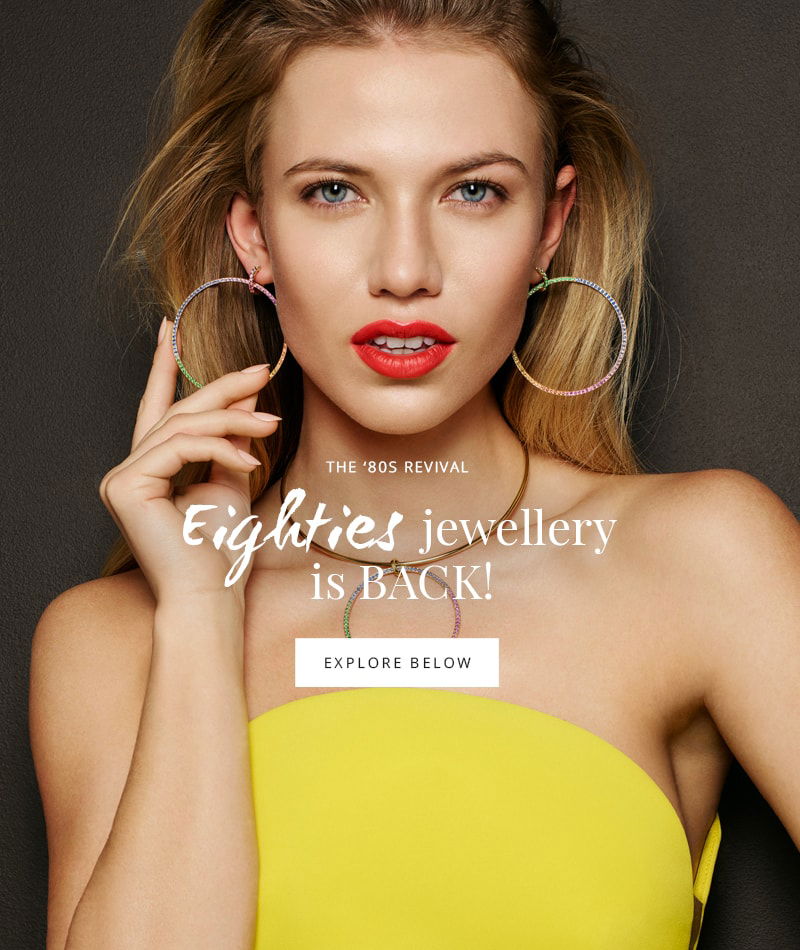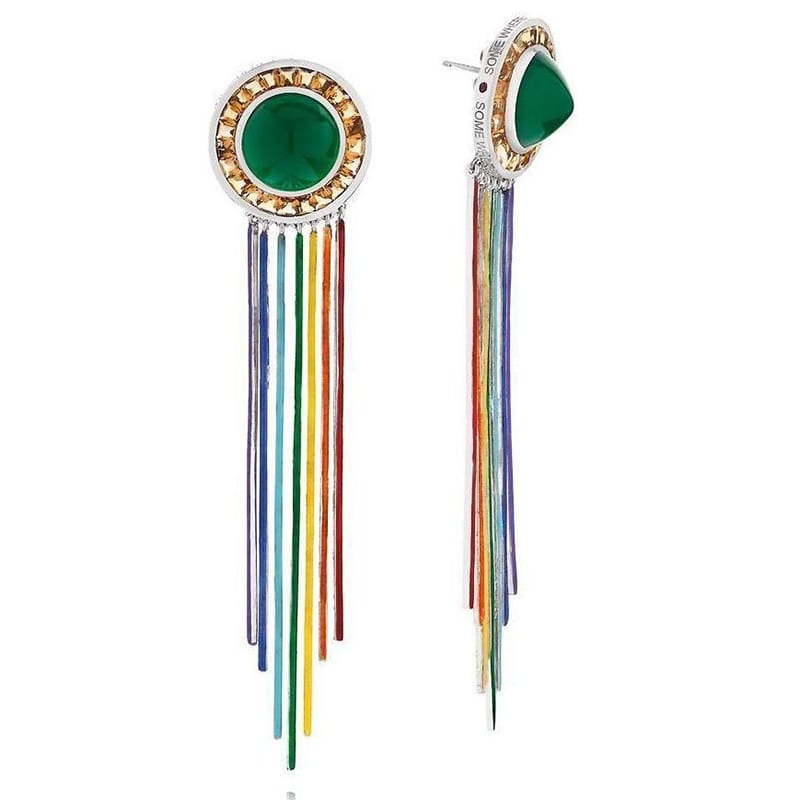 Inspired by one of Elizabeth Raine's favourite films Wizard of Oz, the Somewhere Over The Rainbow Earrings are a statement of Hope and Discovery and Enlightenment. Hand crafted from oxidized-silver with rainbow Meenakari-enameling. Each earring has a central emerald green onyx cabochon, surrounded by citrine baguettes.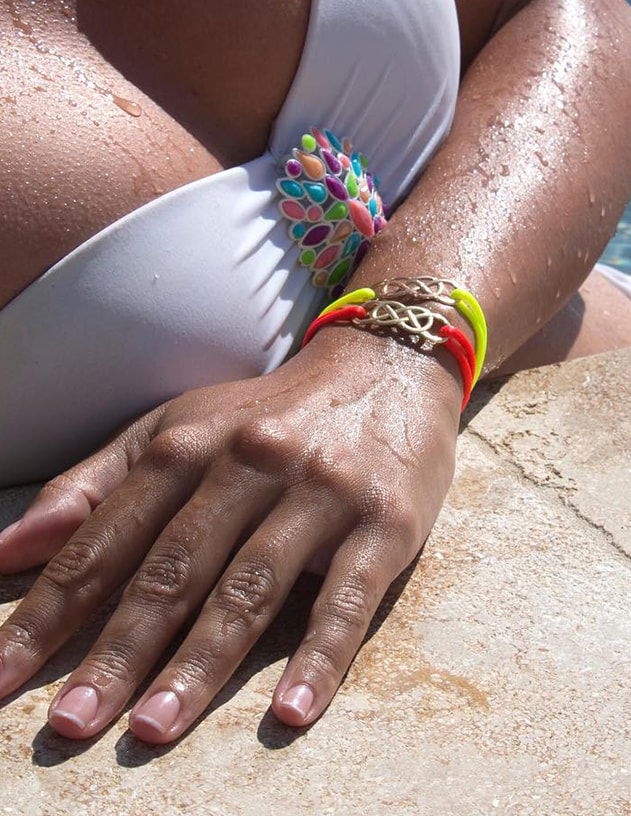 The Yellow Gold Infinity Ibiza Bracelet With Yellow Neon Ribbon from Infinity by Victoria. An elegant silver double infinity bracelet, finished with a yellow neon satin ribbon.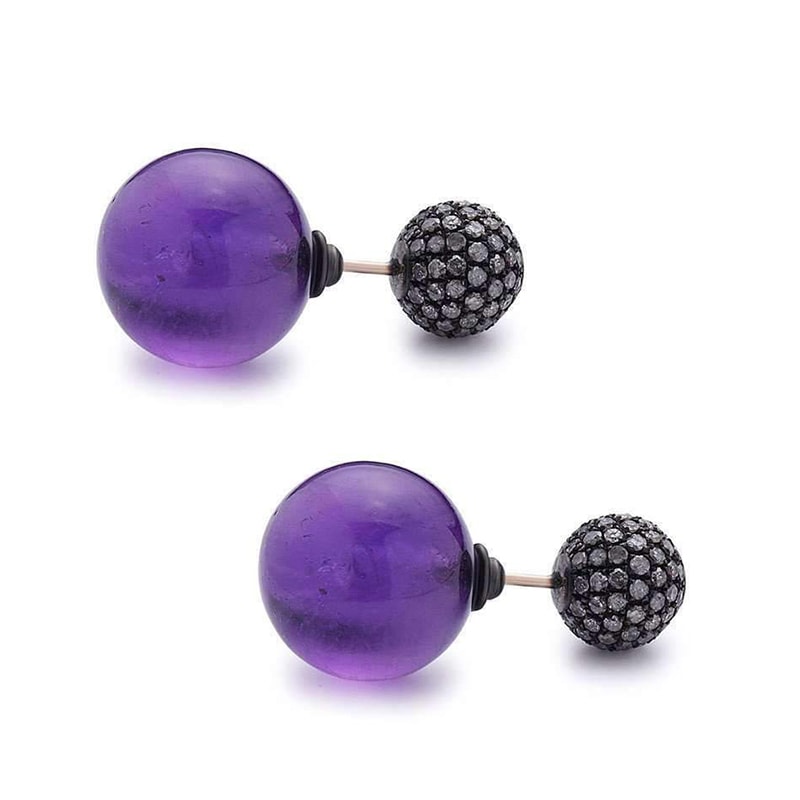 These bewitching Amethyst stone women's earrings by Socheec are a rare fusion of diamonds and blackened 14kt yellow gold adding to its mysterious look. These vintage diamond earrings are light in weight yet firm in build.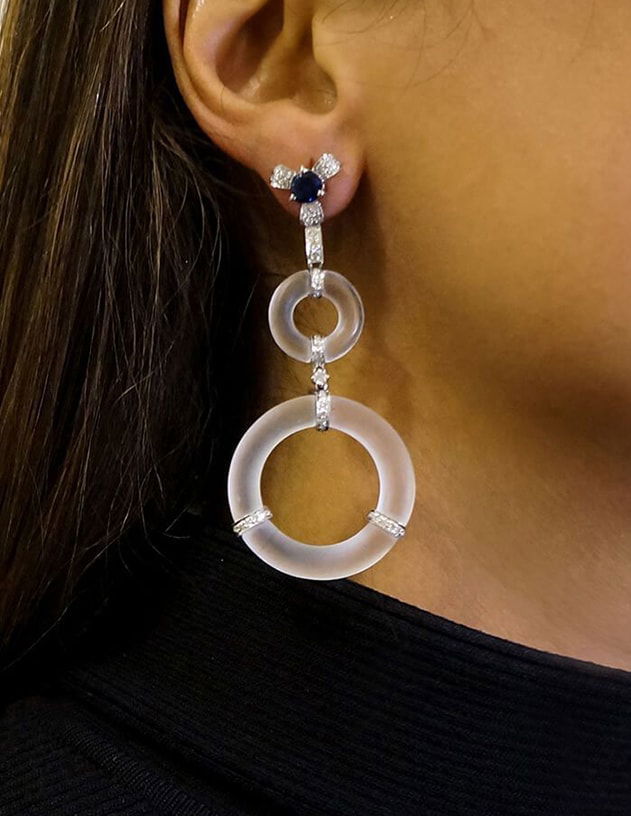 Each is set with a pair of beautifully translucent, polished circles of rock crystal that lend a touch of genuine class.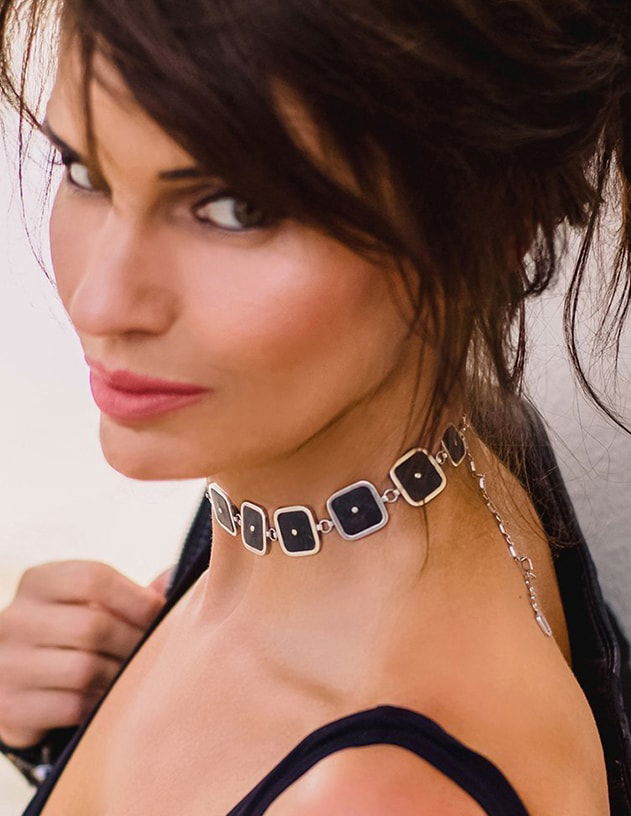 This choker is set with black leather squares on a sterling silver loop. Designer Naomi's abstract work draws from a range of influences, including her love of music, fashion and Japanese design.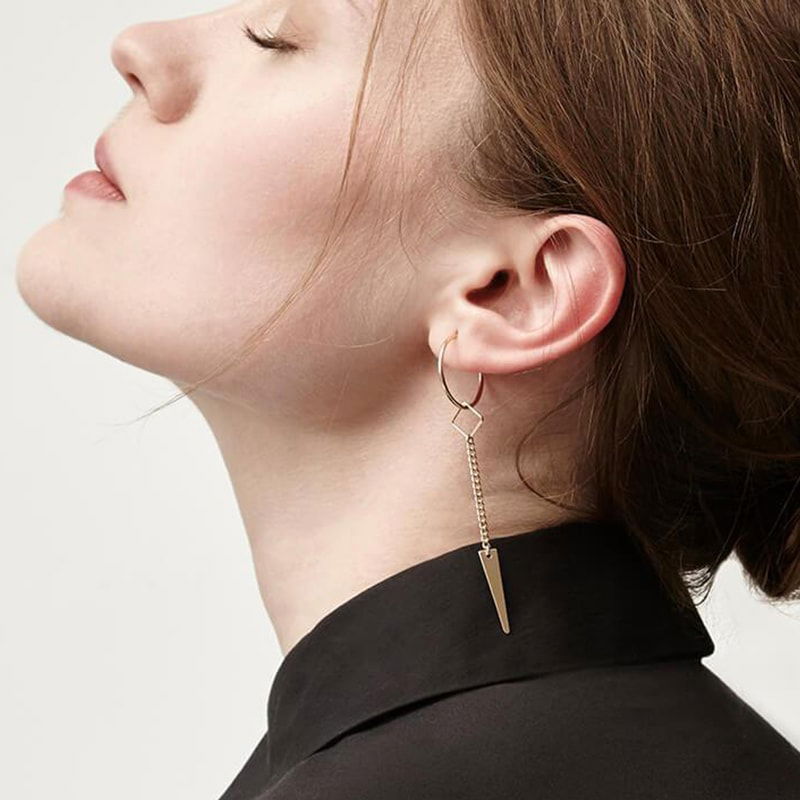 These earrings were personally handcrafted by designer Alison Fern. The high quality finish gives an edge of luxe to the overall look. Perfect as a special gift, to yourself or otherwise!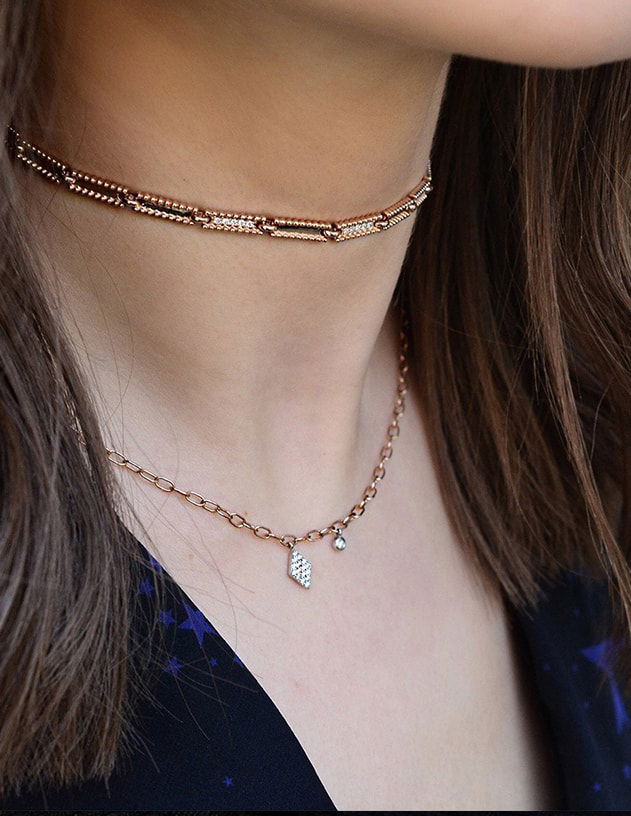 The 14kt rose gold and white diamond Duke necklace/choker from Jezebel London combines traditional craftsmanship with cutting edge design. Wear it stacked with other necklaces from Jezebel's collection for a gorgeous layered look.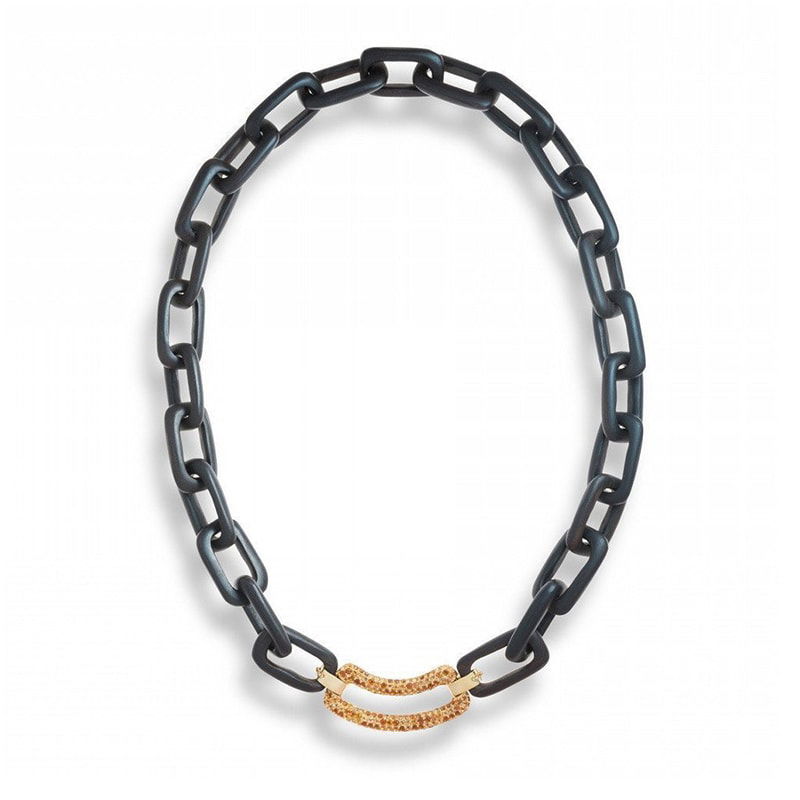 Rectangular ebony links hand carved by expert craftsmen in Western Africa. Large sterling silver link plated in 18 kt yellow gold covered with Brazilian golden and brandy Citrines proceeding pavé handset in India using traditional techniques.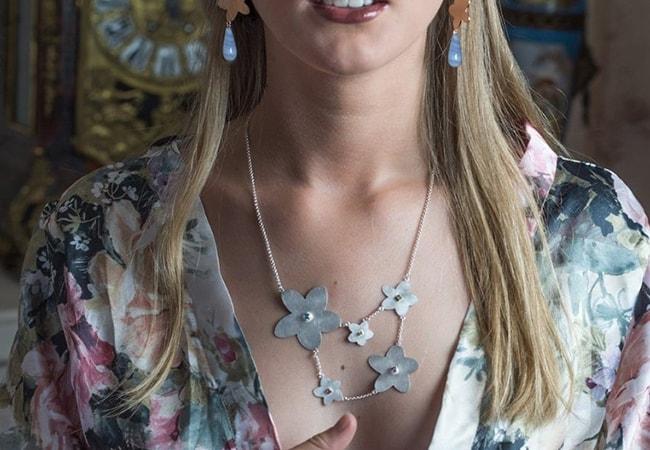 Comeback '80s Necklaces: How to Wear Big Beads, Bold Pendants and Bright Colours
The necklaces of the 80s were vibrant, big and beaded. While we're not suggesting you start wearing neon to the office but we do think you can effortlessly add a touch of 80s glamour to your everyday look.
READ MORE